Yacht Charter Refundable Deposit Guide
Your Complete Guide to Yacht Charter Deposits
Yacht Charter Deposit ph. (sɪˈkjʊərɪti dɪˈpɒzɪt) typ. A refundable payment made to cover damage made to a yacht during a charter.
Security n. (sɪˈkjʊərɪti,sɪˈkjɔːrɪti) A thing deposited or pledged as a guarantee.
Deposit n. (dɪˈpɒzɪt) A sum payable as a first instalment on the purchase of something or as a pledge for a contract.
Charter Payment Protection
Insolvency Protection
Safe Payment
Muti-Currency. Lossless Forex
Low Price Guarantee
Exclusive Deals No Hidden Fees
What is a Yacht Charter Refundable Deposit
What is a refundable yacht charter deposit?
In its simplest form, it is a deposit required by a Yacht Charter Fleet Operator (FO) to protect against the possibility of damage to the yacht or its equipment. It may extend to cover fuel, the late return of the boat, fines or other costs that the charters would reasonably have reasonably over.
What is a refundable yacht charter deposit?
In its simplest form, it is a deposit required by a Yacht Charter Fleet Operator (FO) to protect against the possibility of financial loss, typical to the yacht or its equipment, during a charter.
What does a refundable yacht charter deposit cover?
As well as providing cover for damage to the yacht and its equipment, it can be used to protect the operator from a variety of other potential costs within the charterers control:
It may extend to cover fuel, the late return of the boat, fines or other costs that the charters would reasonably have reasonably over.
Damage to equipment or vessels belonging to others.
Late return of the yacht.
Fuel.
Fines.
Everything you needed to know but were afraid to ask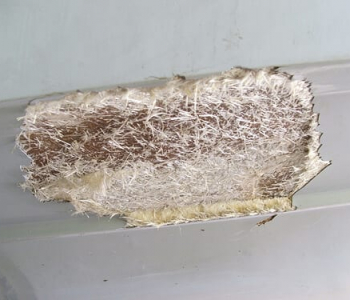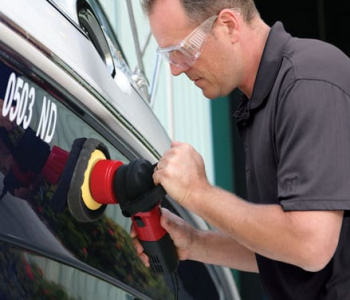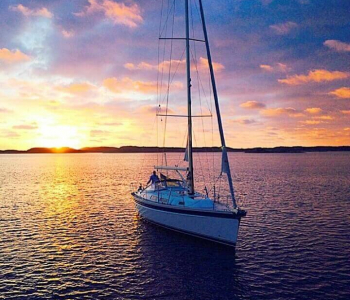 Yacht Charter Deposit
What does a yacht charter deposit cover?
It covers all damage to the yacht during your charter.
Can I waive the damage?
Like renting a car, you can pay additional insurance to waive all, or some of the yacht charter deposit. The cost of this type of insurance (if available) is typically 10% of the full yacht charter deposit. Ask your SailChecker consultant for details.
How much is a deposit?
Damage deposits range depending on the age and value of your yacht. They start at around €1,500 and can be as much as €10,000 for the most expensive bareboat charter yachts.
When do I Pay?
Typically, a deposit is taken at the start of your charter by the base.  The funds are used to repair the yacht up to this amount should you cause any damage.  If you do cause any damage over this amount, the insurance, which is part of your charter fee, will pay for the remainder.
How do I Pay?
Most operators will accept a credit card and take a "pre-authorisation", so you do need 'room' on the card. There are some notable exceptions, your SailChecker consultant is aware of all the variations and will be delighted to help.
How it works
Handover/Takeover
Before and after your charter, the yacht will be inspected. During takeover, you should be careful to note any damage you see. We do recommend taking pictures of anything you see.
Fair Wear and Tear
You should not incur any charges for "fair wear and tear" on the yacht. This is the area that is most disputed. if you believe something broke because it was old, or that you did nothing wrong, you should ask to speak with the base manager.
What should I do if I want to dispute something?
Most charter companies are very good and want repeat business, it is not in their interests to charge customers for damage they are not liable for.  But disputes do happen. We always recommend talking to the base and keeping things amicable. You should take lots of pictures. Once you have done
How can SailChecker.com help?
At SailChecker we will always book with a reputable charter company who we know. Sometimes it is preferable to pay a little more to get a better company, or at least one that participates in a review system.
If you are still not enjoying any satisfaction, you should call us here at SailChecker and we will arbitrate on your behalf. It is impossible to make promises, but we are very successful in obtaining goodwill from our operators and have some great examples.
Amazing Sailing Experiences
Our Amazing Customers

Great family vacation.


I didn't think sailing with my family would be so much fun...

Sailing for the first time.

USA


I recommendate them !

Everything went smooth, the paper processing, special requests and the specs of tht check-in procedure. Boat was also in good shape, so no complaints and a worry free holiday...

We had a great experience with booking through sailchecker.

<read more>

USA


Great service from Kate.

Informative and looked for the best value for our family. Very good customer service on this side and in Greece. Great boat and skipper...

Fantastic holiday from start to finish.

<read more>

United Kingdom


Very professional outfit!


They were very responsive and very quick to answer questions via email and instant chat. They had extensive knowledge of the area...

We will most definitely use their services for our next bareboat sailing vacation.

<read more>

USA


Sail checker were professional from start to finish - we wouldn't book through anyone else!

Sailchecker were professional from start to finish - and were awesome dealing with a problem! Our first Yacht had serious issues and sail checker helped us to resolve it...

They are easy to deal with, straightforward and honest and I would recommend them to anyone planning a charter holiday.

<read more>

UK


Coronavirus pandemic support has been brilliant!

During the Coronavirus pandemic, Kate and her colleagues at Sailchecker have performed brilliantly. They have been considerate and highly efficient in re-organising our Turkey charter and also provided lots of assistance in getting our Yacht Security Deposit insurance policy transferred to match our revised charter dates.

Truly worthy of a 5 star rating!

<read more>

UK

Sailing is the perfect family holiday.

Would I go sailing again? OMG yes! Sailing is the perfect family holiday. Boys loved the activities, I enjoy relaxing as well...

Sailchecker.com arranged a sailing cruise her family of 2 sons, daughter & hubby in the BVI with their own.

USA


 Thank you sooo much!

It was sail in the day… party at night. We couldn't have wanted a better skipper or a Spring Break!  Good times...

Arranged for 6 friends to sail Spring Break in the British Virgin Islands for under $500 each.

USA


We had an absolute blast !!

All bookings and confirmations was always accurate with no delays. Our boat was also fabulously maintained and the Skipper new the area extremely well...

Everything was down to the tee.

<read more>

Netherlands
Get Started here
Request a Personalised Quote in less than a minute
Our expert team of charter consultants have extensive knowledge of Yacht Charter Security deposits. They can explain how it works and how to insure against damage with a yacht charter excess waiver.
Simply leave us your instructions and allow our expert team to put you in contact with an appropriate insurance provider.
How Can we help?
SailChecker offers a wide range of partners providing Yacht Charter Security Deposit waivers.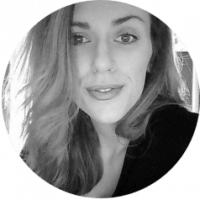 Hear What SailCheckers Say
I loved the sailing but diving in the British Virgin Islands was truly amazing. I had never done anything like that before.

A "Try Dive" was aranged in for guests advance, all the forms were was allready sorted

USA

Ask us about Yacht Charter Deposits
We can't wait to hear from you!
Definition of a Hostess
There are many definitions for hostesses that cover aircraft, trains, cruise ships, and others that focus on nightclubs or a person who entertains guests. In terms of chartering with a hostess, it's my view that it's a mixture of all three, and your hostess will work very hard during your trip to cater for your crews' needs.
They will be primarily there to assist the skipper or captain above all else. As the saying goes, your safety will be their number one priority. In this respect, they will typically have some basic sailing skills to aid the skipper with their duties.
Next, your hostess is there for the food and drinks service. Although it may, in reality, be seamless, your crew may split the day into a breakfast service, lunch service, afternoon tea or sundowner service. This can also include supper or evening meal service. Although your hostess will be available at other times, they will do other duties and take a break in between services.
In all, you should expect a hostess to work for no more than eight hours a day.
How Much Does it Cost to Hire a Hostess?
The first question on everyone's lips is – how much does it cost to hire a hostess?
It, of course, can vary from region to region and even the time of year. We see hostesses paid around €120 per day as standard in Europe and USD 140 per day in the Caribbean.
Who Actually Hires the Hostess?
This might seem an odd thing to need to know when you're chartering with a hostess. But, it can be useful to know as it might not be what you are expecting.
If you are chartering a boat with a permanent crew, they are typically salaried employees of the crewed yacht charter operator. They are typically a couple who share a cabin that maximises cabin space for guest use.
If you are hiring crew separately, keep in mind that each will need their own cabin to comply with employment law in most countries. That said, there are lots of exceptions, but it pays not to assume.
When hiring crew in this manner, they will typically be self-employed. The operator will have their own reputation to protect and will always try and work with the best they can find, yet they won't always be directly responsible.
What Will Your Hostess NOT DO on a yacht charter?
Working out exactly what your hostess will not do when chartering is vital. It will ensure there are no misunderstandings. It's also the most challenging question to answer, as no two operators are the same, and it can even vary from hostess to hostess, making it even more important to know where the lines are.
Here is a list of six things you will typically find your hostess won't do:
Cook. Many hostesses will prepare simple breakfasts and layout service, yet they are not qualified chefs and will not typically prepare food beyond simple preparation.
Turn Down Service. Cabins on charter yachts are often personal storage areas and difficult to prepare like you would on a larger luxury charter or a hotel room. You may find your cabins are not tended to during the week.
Late Runs Ashore. The way you will get ashore for land-based activities is via the tender. During the day, this will often by the Skipper or your hostess. Yet, they will not stay awake to run guests back the yacht after a certain time in the evening.
Provision. Your hostess will do the provisioning, but not "provision". What's the difference I hear you say! Your host will go to the supermarket and buy the vitals you have chosen, yet they will not work out what you need and buy according to your preferences. You are moving into the area that chefs specialise in. There are services operated at most marinas where you can pre-select your provisions, and your hostess is likely to help you with that.
Work Outside Service. A good hostess on a yacht charter will need to recharge their batteries and perform other duties. If they are on call the whole day, you will find that you get a degraded overall performance.
Pre-Charter Support. Charters are pretty intensive for the crew, ensuring you have the very best time. The last thing you want on your charter is the crew's inattentiveness because they deal with questions from guests of upcoming charters. For that reason, most operators protect their crew by dealing with your questions and pre-charter support up until much closer to the day, if not the day of your charter.
What will your hostess ACTUALLY do on a yacht charter?
So now we have learnt a few things your host won't do when chartering with a hostess. Let's focus on what you can expect from them.
Here are 12 things you can expect when chartering with a hostess:
Drinks and Beverage Service. Typically in four periods throughout the day (on higher-end charters), you can expect silver service and very attentive staff. On more mid-range charters, you will find hostesses are much less formal.
Breakfast Service. Laying out a buffet-style breakfast.
Lunch Service. Again, typically laying out a buffet-style lunch with minimum preparation.
Sundowners. All hostesses are skilled mixologists! At least the ones that I have dealt with. So get ready with your preferences and look forward to some great sundowners in the early evening.
Late Meal Service. If you have a chef, your hostess will work with them seamlessly. If you decide to cook your own meal onboard, you can expect their full support with that.
Washing Up. That's the bit we wanted to know about! It's nearly always in the hostesses remit to wash up after service.
Housekeeping. Your hostess will keep on top of these matters throughout.
Cleaning. Within reason, the hostess will always clear down after service and help the skipper keep the boat generally tidy. Cleaning up the following morning after a late one is really outside of their remit. I find the hostesses will often use diplomacy and goodwill in these circumstances.
Runs Ashore. Although they won't stay up late to bring you back from the local nightclub, hostesses will run you ashore during the day and early evening.
Concierge. Your hostess will definitely help you book restaurants, attractions and make recommendations.
Tour Guide. Your hostess is likely to be very familiar with the area and language. You should expect them to be willing and able to help with that.
Purser. Your hostess and sometimes the skipper will ask you for a sum of money to cover incidental expenditure. It really helps the crew look after you paying for mooring, fuel, etc., without having to come to you each time. You will always receive a full breakdown, and any unspent APA is returned. What is an APA? Read our comprehensive APA guide.
Ask us a Question About the
Top Party Islands
Why People Choose Us
Award Winning
Best Yacht Charter Company
Winners of the Best Yacht Charter Holiday Company 2019 in the The 3rd UK Enterprise Awards.
Every Boat, Every Location
Insured Professional Fleets
We help you decide from every boat based on 20 essential criteria.
Low Price Guarantee
Exclusive Deals. No Hidden Fees.
We lead through our service, yet never beaten on price.
Request More Information
Got a question about Yacht Charter or Sailing?
How many Hostesses do You Need?
Now here's a great question, how many hostesses do you need! Well, on superyacht charters, the crew is already arranged, and you'll be told the staff ratios.
On more mid-range charters where you hire your own crew, it's typical only to hire one hostess. That said, once there are more than 8 guests, we do recommend thinking about a second pair of helping hands if you want the best possible experience.
How Much Does a Hostess make on a Yacht Charter?
Hostesses will typically keep all of the fees you pay them. This is a little higher than the salaried guys who are get paid whether they are on charter or not and typically get bigger tips.
The operators retain some hostesses and keep a percentage, typically 15-20%, for their compensation.
A hostess on a superyacht would get around $3,500 to $4,000 per month plus tips that tend to be bigger than on mid-range charters.
How Much do you Tip your Stewardess on a Yacht Charter
How much you tip your stewardess on a yacht charter can depend on a few factors; the price of the charter, location, number of crew, etc. Tips are generally higher in the Caribbean and North America due to the tipping culture.
The Mediterranean Yacht Brokers Association (MYBA) has suggested tipping guidelines. The general rule is to tip between 10% and 15% of your weekly charter fee, excluding running expenses and taxes.
That seems about right to us, although we do see more.
Are Hostesses Qualified?
Are the hostesses you are chartering with qualified? Possibly, possibly not.
At SailChecker, Bethan, our head charter hostess, completed her STW95 basic safety training for working on yachts. If your hostess is part of a larger crewed yacht, then they are likely to have completed at least this qualification.
On a smaller charter where you hire the hostess separately, it's much less likely.
How Do You Become a Stewardess?
Maybe you are reading this because you want to know how do you become a stewardess? We have come up with an eight-point action plan:
Get your STW Basic Training.
Gain your ENG 1 medical certificate.
Ensure your passport, visas and vaccinations are up to date.
Do a flower arranging course.
Get food hygiene training.
Join a few crewing agencies.
Gain a sailing qualification.
Research, research, research.
Any Last Questions on Chartering with a Hostess?
Have you ever thought about chartering with a hostess. Let us know what you thought of it in the comments below.
Give us a Call or Send us an Email.
We're here to Help.