CAN I INVITE MORE THAN 12 PEOPLE FOR MY CHARTER?
We understand you want to invite as many friends and family as possible, but we can't allow it by law.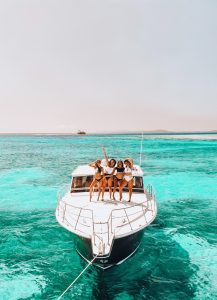 According to the regulation implemented by the International Convention for the Safety of Life at Sea (SOLAS), the majority of charter yachts,  depending on their size, permit up to 12 people (yes! Not more than 12) to sleep on board. However, some large boats are permitted to sleep more. In some cases, extra guests are allowed on board during the day (known as the number of guests 'cruising'), but they must disembark overnight. Your SailChecker Consultant will always be able to advise you on the rules.
CAN YOU ARRANGE FLIGHTS FOR ME?
"Ladies and gentlemen, we have just landed in paradise…"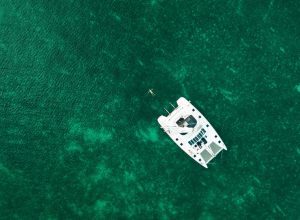 Our Client Care Team can offer you help wherever possible, but we do not recommend any airline company. Many search engines are online, such as Skyscanner, Kayak and Expedia. You can reach out to the team anytime for advice.
CREW GRATUITIES
Of course, we love to express our appreciation!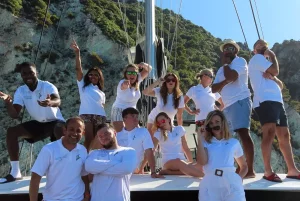 Gratuities are customary at 10% – 15% of the charter fee, which is the industry standard for the Med and is given at your discretion. It is paid to the skipper to divide between the crew.