Flotilla Sailing Holiday Guide
Everything you Need to Know About Flotilla Flotilla:  a fleet of ships or boats; Spanish, diminutive of flota fleet, from Old French flote, from Old Norsefloti; akin to Old English flota ship, fleet
Flotilla Sailing Holiday Guide All of Your Flotilla Sailing Holiday Questions Answered Here
What is a Flotilla Sailing Holiday?
A flotilla sailing holiday is so much more than just a fleet of yachts. It's an adventure on the open ocean with the camaraderie of fellow sailors. You'll enjoy the freedom of charting your own course on a private yacht charter, with the reassurance of an expert Lead Crew guiding the flotilla between destinations.
Picture yourself sailing under sunny skies with sails billowing, the ocean breeze in your hair. Drop anchor in a secluded cove, diving into warm turquoise waters for a swim. Meet new friends as you share laughs and stories together in hidden harbors. With support nearby, you can fully experience the sailing life.
The flotilla itinerary takes you to incredible destinations, but there's always ample time for serene sailing at your own pace. A flotilla sailing holiday is the perfect balance of independence on the ocean and community with other sailors.
Who books a Flotilla Sailing Holiday?
Who Books a Flotilla Sailing Holiday?
Flotillas mean great support and a party at every port!
The traditional flotilla holiday has evolved in recent years with the addition of new party-style flotillas aimed at young, adventurous groups seeking excitement. But the classic model of families and friends sailing together in a flotilla is still a popular choice. There's now more options than ever before.
Traditional flotillas appeal to all ages looking for an ocean adventure with backup support nearby. New party flotillas turn up the fun with DJs, events and beautiful people bonding on the sea.
Flotillas also attract couples, solo travelers, and experienced captains who appreciate the community spirit. Regardless of your sailing style, there's likely a flotilla that fits your needs. Discover the range of flotilla types and advantages of this social sailing vacation. A flotilla sailing holiday with like-minded mariners can create memories to last a lifetime.
How Does a Flotilla Sailing Holiday Work?
"With SailChecker's guidance, our first flotilla sailing holiday was easy, stress-free, and an absolute blast!" – First-Time Flotilla Sailors
Get ready for adventure, freedom, and fun on a flotilla sailing holiday. Here's a quick rundown of how a flotilla sailing holiday works:
Daily briefings. From the Lead Crew on weather, route, and must-see spots.
Morning departures. Lead Crew helps you set sail each day.
Explore independently. Cruise on your private yacht between destinations.
Evening anchorages. Moor up in seaside villages and tiny harbours.
Spend days discovering. Hidden coves, secluded beaches, picturesque islands.
Relax aboard. Or dine out with your new flotilla friends.
Social activities. Parties, beach BBQs, end-of-week regatta.
A flotilla sailing holiday blends independence while cruising with camaraderie in port. You'll enjoy the best of both worlds – time on the waves combined with a built-in community of like-minded sailors. With our expert tips for first-timers, your flotilla sailing holiday experience will be easy, stress-free, and full of fun and adventure!
Different Types of Flotillas
"Our traditional flotilla was the perfect way to cruise the Greek islands and meet great friends along the way." – Island Sailors, Greece
When choosing a flotilla sailing holiday, you have multiple options to fit different interests and styles:
Traditional flotillas
Offer a classic sailing experience focused on scenic cruising and port visits. Sail in a relaxed, low-key atmosphere perfect for families, couples, and easygoing friends. Immerse in destinations versus late nights.
Activity flotillas
Incorporate special interests like yoga, swimming, diving onboard. Enjoy favorite pursuits while sailing to incredible spots. Shared activities provide built-in connections.
Party flotillas
Turn up the fun with DJs, events, lively social scene catered to energetic groups. Expect beautiful people, dancing, adventures in addition to sailing. The party crowd bonds quickly day and night.
Regatta flotillas
Offer both sailing competition and festive onshore events. From casual club regattas to pro-ams, find laidback racing and camaraderie on the water. Draw serious and novice sailors.
Flotilla Sailing with SailChecker - How and Why
We adore flotilla sailing on so many levels.  for some it's the pure community of the like minded with a shared interest and passion.  For others its the comfort of company on the same route and the benefits of an experienced lead boat to call upon.  For others it's the party atmosphere created at every destination that draws in the crowds.
We would love you to call us and let one of our experienced consultants find out what would suit you best – the old-fashioned way – over a short chat.
But if you have a quick question for us, why not kick things off with a question. Just use the box below to discover whatever you need to know quickly and efficiently.
We promise to find the right sailing flotilla sailing experience for you.
Why SailChecker for your Flotilla Sailing Holiday
Why Choose SailChecker for Your Flotilla Sailing Holiday?
"SailChecker found me the perfect flotilla trip that fit my needs and interests perfectly. I've done the same trip with them every year since!" – Jim S., Florida
At SailChecker, we don't just book flotilla sailing trips – we create customized flotilla experiences just for you. Our sailing specialists scan options from over 30+ operators to put together a tailored flotilla holiday that matches your style, budget and destination wishes.
Looking for a relaxing Greek islands flotilla? A fun party atmosphere in the Caribbean? Or want to join an existing flotilla but need help finding the right one? We listen carefully and use our expertise to design your ideal flotilla vacation.
We can even create bespoke flotillas, gathering a group of like-minded sailors we know will get along. That's what we did for Jim when we matched him to a flotilla on the fringe of the British Virgin Islands Interline Regatta. It checked all his boxes for sailing, activities and savings. Jim loved it so much he books the same trip through us every year now!
As your personal flotilla specialists, we handle all the details so you can relax and enjoy the sailing life. Our passion is creating memorable flotilla experiences, not just booking standard trips. Let us design your dream flotilla charter.
Navigating you to the Best Deal - How to pick the right Flotilla Sailing Experience
Finding the Right Flotilla Sailing Experience for You
"SailChecker helped us pick the perfect flotilla trip – just the right mix of sailing, fun and friends for our style." – Sarah and Mike, Australia
So you agree flotillas are awesome, but how do you pick the right one? Here are key factors to consider:
Sailing style. -Relaxed or adventurous, family or party vibe?
Destination interests. Greece, Croatia, Caribbean, Thailand?
Flotilla type. Traditional, activity-focused, competitive regattas.
Budget. Amenities vary greatly in pricing.
Inclusions. -Some cover meals, drinks, tips.
Reviews. Get insights from past sailors.
Over the past few years, new party-style flotillas have emerged with entertainment at each stop – going beyond the local taverna or BBQ. These cater to the young and lively.
But traditional flotillas remain popular for exploring destinations in a relaxed, sailing-focused way.
Allow us to handle every detail so you can fully indulge in anticipation of the rewarding journey ahead. At SailChecker, it is our pleasure to create bespoke flotilla experiences for discerning travellers seeking adventure and luxury. Let us know how we can help plan your perfect sailing vacation.
SailChecker Famous End to End Support
With You Every Step of the Way
You need to know we are with you every step of the voyage. We act as your personal agents throughout your entire flotilla sailing trip.
"The SailChecker team provided exceptional support before, during, and after our flotilla. We couldn't have done it without them!" – Flotilla Family
Do you have a destination in mind for your flotilla or regatta? Let us send you tailored options to review. We'll provide our expert recommendations to match your sailing style and interests.
At SailChecker, you get our dedicated support from first contact until you're safely home, and beyond. Let us handle all the details so you can relax and set sail on the flotilla holiday of a lifetime!
Enquire or Book Now - We like all questions, no matter how trivial
Enquire About Flotilla Sailing
All enquiries are complimentary with no obligations. Enjoy the benefits of SailChecker and look forward to arranging your flotilla sailing holiday.
"The SailChecker team took all the stress out of choosing the right flotilla. Their expertise proved invaluable!" – Flotilla Fan
Use our simple form below to enquire about flotilla sailing. We look forward to learning about your ideal trip and matching you with the perfect flotilla experience.
Get Started here
Two clicks is all it takes!
Our expert team of charter consultants check more than 30 operators and offer tailored options to ensure you get the very best deal.
Work with all the major operators.
Offer a complimentary guided service.
Discounts over booking direct
Our full support.
Simply leave us your instructions and allow our expert team to create a complementary selection of cabin charter to suit your needs. Will work with you patiently to Create your perfect sailing holiday.
How Can we help?
SailChecker offers a wide range of Flotilla Sailing globally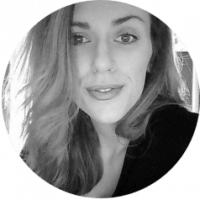 How others found our service?
I loved the sailing but diving in the British Virgin Islands was truly amazing. I had never done anything like that before.

A "Try Dive" was aranged in for guests advance, all the forms were was allready sorted

USA

We booked a family adventure. I hadn't sailed since I was a little girl. It was amazing seeing the looks on my kids faces!

SailChecker.com advised and booked her family vacation to the BVI in 2012.

USA


 Thank you sooo much!

It was sail in the day… party at night. We couldn't have wanted a better skipper or a Spring Break!  Good times...

Arranged for 6 friends to sail Spring Break in the British Virgin Islands for under $500 each.

USA

Tell us your crewed cabin charter requirement or question
We love hearing from you. Our resource is complimentary we are available to answer your yacht charter and sailing questions. Why not try us?
Book With our Favorite Suppliers
More Than 100 Regatta and Flotilla Sailing Holidays Worldwide
Race or relax with SailChecker's Ready Made Deals or one of our Trusted Partners