What is a Bareboat Yacht Charter?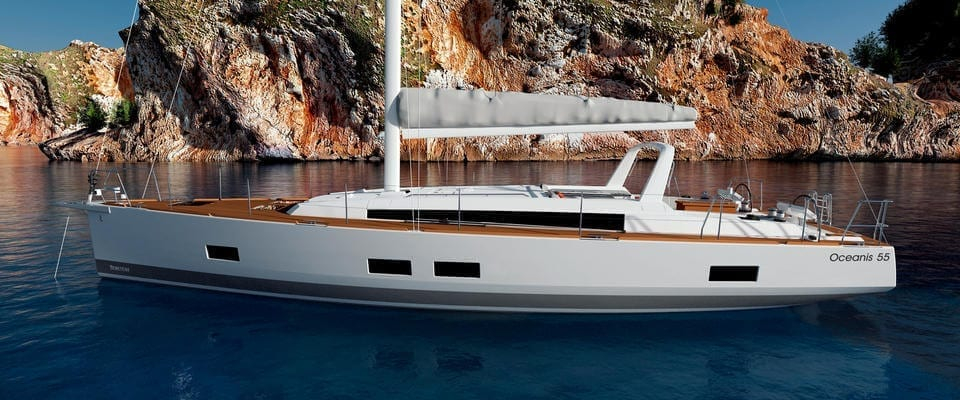 What is a Bareboat Yacht Charter?
A Bareboat Yacht Charter is one where no crew or provision are included, although many elements, like provisioning packs are available.  If your group has their own captain, then you are likely to opt for Bareboat Yacht Charter and is the commonest form of hiring a Boat.  You become responsible for sailing the boat and looking after all her equipment. Obligatory insurance can be added or included.
Options
To most Bareboat Charters you can add options that vary from yacht charter agent to yacht charter agent.  Many automated booking platforms will not give you full visibility of these options until you book.  At SailChecker we think that it is this detail that is important and would shop around to ensure you get a charter to meet your requirements.  In addition, we offer options beyond those listed by the charter agent, maybe a qualified instructor for those seeking to gain a charter license or a sailing qualification, or preparation for a long voyage.
Yacht Charter Availability
As the commonest form of boat hire, you can find a yacht in every corner of the globe.  Providers range from owners renting their own yacht, to agents owning or operating large fleets in multiple locations.  We can organise boat rental from 2 to 14+ passengers and ensure every detail of your trip is carefully considered and planned.
Our Reason to Be - Learn What We Do and Why

The market, even for experienced souls, can be tricky. On a quality level, some Charter Companies step up their game, whilst others regress, we help take the risk out o trying someone new. Even if you are wedded to your favorite charter partner, we think we can still add value. Even after a number of loyal years, disputes can arise, and we would be right by your side. We can often provide you with a discount over going direct too.
Other than quality, it can be tricky getting the right yacht and ensuring you understand all the extras. There maybe more than one way to cover yourself against damage and there maybe options you were no previously ware off. As independents, we can even mix and match different suppliers to perfect yachting escape.
We exist because the market is complex and abound with possibilities even our most experienced customers are happy to learn about. We love getting down into the detail of your plans and ensuring we exceed them, and for less than direct bookings.  We guarantee you can book cheaper,and that your relationship with the end supplier will only be enhanced by our inclusion.
Why not ask us a question now (click in the space below to begin)
Our success has not been achieve this by undercutting operators, we collaborate and take the burden off charter companies who are often very busy at the operational end.  Our involvement enables us to invest in finding more customers for their business and add a whole new chunk of value.
It Can Be Tricky - How We Deal With Bareboat Charter
What Do We Do
The majority of our work is providing the best value bareboat yacht charter.  We operate on a consultative basis with the whole of the yacht charter market available to our experienced consultants.  The word Bareboat is a little confusing to those new to the market, it simply means that you are not provided with any crew or provisions.
How Do We Add Value
There are literally 1,000s of yachts on the market and we help guide you through.  If you have a question in mind why not ask us here right now and a consultant will get back to you very shortly.
Improve & Refine - Sweating the Small Stuff
Every Trip – Tailor Made
Once you have selected your yacht and location, there are many extras that can be added.  If you are using a last minute site, these options may not be available to you, here at SailChecker, we offer all the options up front and are always cheaper – Guaranteed.
The main additions to a bareboat charter are captains or skipper, cook and hostesses.  If you add someone to sail the yacht, this is similar to a crewed charter, although you tend to keep more control of what you do and where you go when you do it this way around.  For some, crewed charters are often like staying at someone elses house, but can come with more equipment and great food.
Other options include provision packs, outboards if the are not included, water sports equipment, extra sails, etc.
What to request something special? Just use the quick form below and we'll get back to you really quickly.
Most charter companies have a short list of compulsory items.  These do vary and are something to be wary of when using an automated booking system.  They often include some kind of deposit or an option to waive and provide a smaller deposit.  Almost all charge a cleaning fee and many a starter pack.
End to End Support - Service beyond the point of sale

What happens if something goes wrong?  All charterers should take out appropriate travel insurance and the yacht will have it's own insurance.  These two provisions deal with the majority of things that can go wrong.  What you need to know is, that we are still here for support and advice after you book, whilst you are traveling and after you return.  We hope the comfort of knowing you have someone to turn to advice is useful.  The majority of times it's more of helping out with minor irritants like not receiving confirmation your deposit has been returned, or disputing damage – were here whatever the issue.
Something on your mind?
[sc_enquire_ui]
Enquire or Book Now - We will field any question, no matter how trivial

Use our simple form to ask us anything you like.  To make a yacht charter enquiry don't forget the key information!  But don't worry, we will follow up real soon with an overview of the entire market and lots of expert advice.
[sc_enquire_ui]
Two clicks is all it takes!
Our expert team of charter consultants check more than 30 operators and offer tailored options to ensure you get the very best deal.
Work with all the major operators.
Offer a complimentary guided service.
Discounts over booking direct
Our full support.
Simply leave us your instructions and allow our expert team to create a complementary selection of bareboat yacht charter to suit your needs. Will work with you patiently to Create your perfect sailing holiday.
SailChecker offers a wide range of Bareboat Yacht Charter globally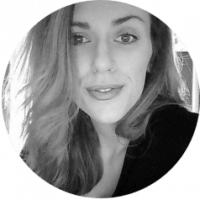 Hear What Our Friends Say

 Thank you sooo much!

It was sail in the day… party at night. We couldn't have wanted a better skipper or a Spring Break!  Good times...

Arranged for 6 friends to sail Spring Break in the British Virgin Islands for under $500 each.

USA


Great service from Kate.

Informative and looked for the best value for our family. Very good customer service on this side and in Greece. Great boat and skipper...

Fantastic holiday from start to finish.

<read more>

United Kingdom


Very professional outfit!


They were very responsive and very quick to answer questions via email and instant chat. They had extensive knowledge of the area...

We will most definitely use their services for our next bareboat sailing vacation.

<read more>

USA

Tell Us Your Bareboat Yacht Charter Requirement or Question
We love hearing from you.  We are an open resource available to answer your yacht charter and sailing questions.  So if you have a question, why not try us.
Book With You Favourite Suppliers
More than 300 Global Partners
More than 30,000 Available Yachts