Ready Made Sailing Charters
Our Special Combined Sailing Offers and Your Chance to Sail With Us!
Cabin n. (kæbɪn) A private room or compartment on a boat or ship.
Charter n. (tʃɑːtə) The hiring of an aircraft, ship, or motor vehicle for a special purpose.
Cabin Charter ph. (kæbɪn tʃɑːtə) typ. The hiring of  part of a yacht as part of a shared crewed charter
Two clicks is all it takes!
We have all the experience needed not just to cooparate with more than 30 operators, but ornanising Ready Made Sailing as well. Our expert team of charter consultants are here to ensure you get the very best deal.
What we offer:
Work with all the major operators.
Offer a complimentary guided service.
Discounts over booking direct
Our full support.
Your guide to ready made sailing with the team here at SailChecker.com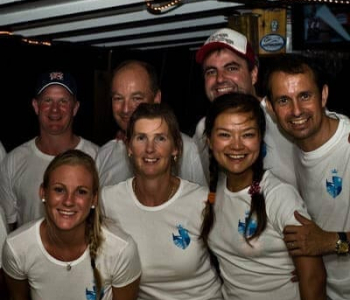 Who Comes on Our Trips?
Sail with SailChecker for added fun!
For those sailing for the first time or looking for what our creative experts, together with our favorite partners,have put together, we have an exclusive range of sailing vacations and offer.  We often send staff on these trips and this is an area we are looking to expand.
Why Do we Do Ready Made?
YOU DREAM – WE CREATE
Ready Made are created with the help of your dreams and idea.
GOT AN IDEA?
If your imagination is running wild and you can't wait to tell us, why not click in the form below (our typewriter will stop) and lets us know what you would like to do and when.
What is a Ready Made Charter - The help you have been looking for!

On our daily exploration of the sailing market, we find three things.  First we find some amazing and offers and deals, secondly we find people who can't access them and thirdly we find that often the best experiences are a combination of services from different providers. Our ready made charter are designed to make your life easy.  We have packages everything together and offer it for one price.  Because we have an international community, we don't include flights, but we try and cater for everything else. Many of our ready made options are created as a result of your ideas and imagination.  We received a request from a sailchecker who was passionate about the though of sailing in Cuba.  He did not know the first thing about arranging it.  We stepped in and produced the most memorable sailing experience. So if you have an idea to do "Something Amazing with Sailing", why not let us know your thoughts – no matter how imaginative! [sc_enquire_ui]
"It does not do to dwell on dreams and forget to live." ― J.K. Rowling, Harry Potter and the Sorcerer's Stone
What kind of things do you do? - Time to have some sailing fun!
Our ready made trips vary from luxury escapes in Italy, to wild parties in Croatia to pure relaxation in the Caribbean Islands. The best way to keep up to day with our latest trips, which sell out very quickly, is to sign up for our newsletter here.
Getting the Detail Right - We Sweat the Small Stuff
We know that the success of most travel is in the detail.  Sure freedom to change your mind and be flexible is important, but we believe you can only do that safely on the back of a strong plan! All our trips are organised with total precision, yet we allow for the personality and creativity of the crew to allow the trip to ebb and flow with the character of those on board. We think this makes our trips, experiences and escape stand out and we can't wait to have you on board. Click below and tell us what you love about sailing, and you have taken your first step. [sc_enquire_ui]
Trust SailChecker - Deals and offers from the inside!

Let us be honest, we love sailing too!  We go attend most of our ready made sailing trips to ensure you have the very best time.  And who better to organise the perfect trip, then the people on the inside.  So if you have an idea for one, or for all your friends and family, challenge us to make it happen. If you could do anything amazing with sailing… what would it be?
FInd out first - Subscribe to our newsletter and be the first to know!

Our ready made trips vary from luxury escapes in Italy, to wild parties in Croatia to pure relaxation in the Caribbean Islands. The best way to keep up to day with our latest trips, which sell out very quickly, is to sign up for our newsletter here. [subscribe2]
Hear What Our Friends Say
I loved the sailing but diving in the British Virgin Islands was truly amazing. I had never done anything like that before.

A "Try Dive" was aranged in for guests advance, all the forms were was allready sorted

USA

We booked a family adventure. I hadn't sailed since I was a little girl. It was amazing seeing the looks on my kids faces!

SailChecker.com advised and booked her family vacation to the BVI in 2012.

USA


 Thank you sooo much!

It was sail in the day… party at night. We couldn't have wanted a better skipper or a Spring Break!  Good times...

Arranged for 6 friends to sail Spring Break in the British Virgin Islands for under $500 each.

USA

Tell us your bareboat yacht charter requirement or question
We love hearing from you.  We are an open resource available to answer your yacht charter and sailing questions.  So if you have a question, why not try us.
Book With You Favorite Suppliers
More than 300 Global Partners
More than 30,000 Available Yachts