Flotilla Sailing
Everything you need to know Flotilla:  a fleet of ships or boats; Spanish, diminutive of flota fleet, from Old French flote, from Old Norsefloti; akin to Old English flota ship, fleet
Flotilla Sailing Guide

All your questions being answered here
What is a Flotilla?
The dictionary definition of a Flotilla is 'a fleet of ships', but that doesn't even begin to cover the experience of a Flotilla holiday. You'll be able to enjoy all the freedoms of an independent yacht charter with the added bonus of a set sailing route to follow, a supporting Lead Crew and a great social atmosphere with your fellow sailors.
Imagine cruising along in the sunshine on your own yacht, dropping anchor for a swim in warm, clear waters, relaxed in the knowledge that you have a support crew nearby whenever you need them. The itineraries ensure that you visit some of the best anchorages, while still allowing you to take as much time for free sailing as you like.
Who books a Flotilla?
Flotilla's mean great support and a party at every port.
The traditional flotilla holiday has been turned on it's head over the last few years with the advent of a new dynamic form of party flotilla aimed and the young and successful (not to mention beautiful in the case of some brands).  That's not to say the traditional model of groups of yachts crewed by families and groups of friends is not popular anymore, it just means there is more choice. To read more about the different types of flotillas available and what exactly the advantages are click here.
How does it work?
Every day you'll be briefed on the destination for the day by your Lead Crew, as well as weather updates and any must-see spots along the way. They'll help you cast off in the morning and then sail direct to the next destination so they can be there to help everyone moor up at night. But after that you'll be left to explore the high seas yourself, whether you're looking for some exciting sailing or searching for the perfect beach.
You'll be staying mostly in village quays and small harbours, with the choice in the evening to explore yourself or meet up with the rest of your Flotilla for dinner and stories. The Lead Crew will also organise social events like BBQs on the beach, Punch Parties and an End of Week Regatta so you can get to know the people you're sailing with.
Different Types of Flotilla
TRADITIONAL
Great way to meet new friends.
The Gulet Charters in the Mediterranean are a great example of Cabin Charters with 4+ cabins available to guests.  The amount of actual sailing varies from company to company, on some you will find the sails are more decorative than functional.  Others will pride themselves of teaching or showing you the art.
MIXED PURSUITS
Try Yoga, Swimming, Nutrition, Fitness, Diving and so much more.Some Cabin Charters will have offer other pursuits, some that are the primary reason for travel such as yoga or swimming.  Others will offer parties with DJs and cheap drink to entice a younger crowd. Catamarans and Large Yachts Some owned by Charter companies and other owned by individuals, there are a number of Cabin Charters available on the sailing market.
Flotilla Sailing with SailChecker - How and Why
We adore flotilla sailing on so many levels.  for some it's the pure community of the like minded with a shared interest and passion.  For others its the comfort of company on the same route and the benefits of an experienced lead boat to call upon.  For others it's the party atmosphere created at every destination that draws in the crowds.
We would love you to call us and let one of experienced consultants find out what would suit you best – the old fashioned way – over a short chat.
But if you have a quick question for us, why not kick things off with a question. Just use the box below to discover whatever you need to know quickly and efficiently.
[sc_enquire_ui]
We promise to find the right sailing flotilla sailing experience for you.
Bringing it all together - Our Independence Helps
If your wondering just how we can help, take this case study which combines one that one of our benefits.
After hearing Jim's requirements, we were able to offer him a charter on the "fringe" of  the Interline regatta in the British Virgin Islands; absolutely  knew he would love it and we were right!  Not only did he love joining in all the events a flotilla enjoys, we were about to save him a significant chunk on charter fees by using a separate company.
Jim now goes back each year – if you would like to join him?  When not let us know!
Navigating you to the Best Deal - How to pick the right Flotilla Sailing Experience
So if you agree, flotillas are awesome, what next?  Well finding the right one.  Over the past few years a new version has emerged  where the flotilla organisers ensure there is great entertainment at each stop. This varies slightly the deal with the local taverna and the ubiquitous bar-b-que.  That said, these are aimed at the young and rich, or the young and rich at heart!
The more traditional versions are a great way to explore and discover Greece, Croatia or further afield in Caribbean or maybe Thailand.  Certainly not an exhaustive list.
There is one last option; a regatta.  If you're thinking adrenaline fueled well drilled experts throwing muti-million pound racing yachts around, then yes, this is one type of regatta.  There are other kinds, like the British Virgin Islands Spring regatta, where the bareboat classes are not taken too seriously and the majority are there for the fun in the sun, rather than racing for the chocolates.  We can help you find the perfect event for you, even if you have never sailed before.
End to End Support - Service beyond the point of sale
You need to know we are with you every step of the way. We act as your agent throughout your whole trip.
Do you have a destination in mind for your flotilla or regatta? Why not let us send you something to look over?
[sc_enquire_ui]
We offer you our personal support from first contact until you're safely back at home and beyond.
Enquire or Book Now - We like all questions, no matter how trivial
All enquiries are with our compliments and set no obligations on you. Enjoy benefits and advantages of of sailchecker and look forward to arranging your next cabin charter.
Use our simple enquiry form below. To make a flotilla sailing enquiry.
[sc_enquire_ui]
Get Started here
Two clicks is all it takes!
Our expert team of charter consultants check more than 30 operators and offer tailored options to ensure you get the very best deal.
Work with all the major operators.
Offer a complimentary guided service.
Discounts over booking direct
Our full support.
Simply leave us your instructions and allow our expert team to create a complementary selection of cabin charter to suit your needs. Will work with you patiently to Create your perfect sailing holiday.
How Can we help?
SailChecker offers a wide range of Flotilla Sailing globally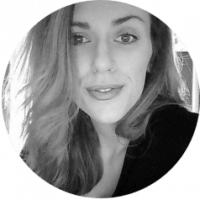 How others found our service?
I loved the sailing but diving in the British Virgin Islands was truly amazing. I had never done anything like that before.

A "Try Dive" was aranged in for guests advance, all the forms were was allready sorted

USA

We booked a family adventure. I hadn't sailed since I was a little girl. It was amazing seeing the looks on my kids faces!

SailChecker.com advised and booked her family vacation to the BVI in 2012.

USA


 Thank you sooo much!

It was sail in the day… party at night. We couldn't have wanted a better skipper or a Spring Break!  Good times...

Arranged for 6 friends to sail Spring Break in the British Virgin Islands for under $500 each.

USA

Tell us your crewed cabin charter requirement or question
We love hearing from you. Our resource is complimentary we are available to answer your yacht charter and sailing questions. Why not try us?
Book With our Favorite Suppliers
More Than 100 regattas and Flotillas Available Worldwide
Race or relax with SailChecker's Ready Made Deals or one of our Trusted Partners