Independent Global Yacht Charter Advisory Service
Creating Award-Winning Sailing Memories Since 2011
Get Super Quick Answers From Our AI Assistant Who's Learned All Our 500 Blogs and Articles.
Chat Right Now With Highly Experienced Charter Advisors Right Now.
It's Good To Talk. Our Experienced Consultant Advisors Are Standing By.
A Short Conversational Form to Help the Team Send You a Tailored Quote in Hours.
Browse our Searchable Inventory and Get Inspired
Creating Award-Winning Sailing Memories Since 2011
History of Yacht Charter. SailChecker is the vanguard of yacht charter evolution. Our purpose goes beyond providing a service — we purposefully transform every element of your journey using our own unique blend of cutting-edge technology with old-fashioned customer service.
SailChecker Difference. SailChecker predicted the demand for high-quality personalised service standards enabled by investment in technology that enable our team to blend tech with a Personalised Yacht Charter advice with the benefits of scale – strong relationships, bespoke options, high value, market influence and greater choice.
Tech Enabled. We equip our experienced independent yacht charter consultants with the latest Artificial Intelligence and Machine Learning  empowered tools to provide award-winning advice and service. We create truly individual and tailored packages meeting a wide range of clients' needs.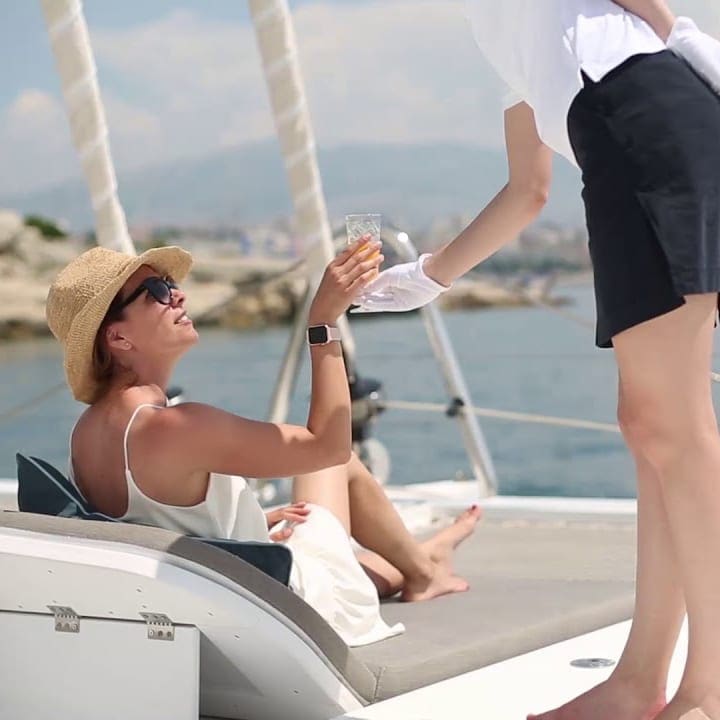 Why SailChecker?
Relationships Matter. Only through our intent to know and understand our clients whom we advise well, combined with nurturing and investing in our relationships with our Service Operators, can we create the synergies that will stand our service standards and advice apart.
'Operator First' Principle. The blend of the right model, specification, location and value, the cornerstones of all charters, with finding the right Service Operator. We focus our efforts on not just finding the right boat, but the right boat with the right package, from the right operator delivering total peace of mind.
Curious and Smart. We equip our Consultants with proprietary tools to select and offer our packages. The process is wholly reliant on our highly experienced dedicated team of Charter Advisors to deliver our award-winning service.
The SailChecker Portfolio
We offer a full range of yacht charter from bareboat and flotilla, to crewed catamarans and exclusive crewed Motor Yachts.
Crafting the perfect yacht charter is much more than a process, it is an Art – The Art of Charter.
Charter Payment Protection
Insolvency Protection
Safe Payment
Muti-Currency. Lossless Forex
Best Price Guarantee
Exclusive Deals No Hidden Fees
Yacht Charter is Affordable
Yacht Charter is a relatively inexpensive way to holiday. Research shows that a Family of 4 spends an average of €5,000 on their annual holiday which is around the same as our average charter.
A larger yacht, shared between multiple families or friends, can offer a luxury sailing charter for significantly less.
Selecting the Right Boat
Our rivals use search engines that produce lists of boats with results that are either difficult to interpret or challenging to evaluate.
Here we use a measured blend of experienced consultants skilled in the art of charter, alongside Artificial Intelligence (AI) to guide you to the optimal boat for your budget.
The SailChecker Difference
We strive for excellence in every part of the yacht charter experience what we term the Art of Charter. We partner with technology to help guide choices alongside first-class customer service from experienced consultants. This high-touch approach remains the cornerstone of our value and difference. Here at SailChecker, we aim to increase the help, guidance and support at every stage of your charter.
* Variations may apply depending on the location/charter fleet operator
Our Amazing Customers
Research of yacht charter reviews showed that 9/10 customers rate us 5-star. More revealing is that your reviews contained more words per review than any near competitor. Thank you for trusting us with your sailing memories.

Great family vacation.


I didn't think sailing with my family would be so much fun...

Sailing for the first time.

USA


I recommendate them !

Everything went smooth, the paper processing, special requests and the specs of tht check-in procedure. Boat was also in good shape, so no complaints and a worry free holiday...

We had a great experience with booking through sailchecker.

<read more>

USA


Great service from Kate.

Informative and looked for the best value for our family. Very good customer service on this side and in Greece. Great boat and skipper...

Fantastic holiday from start to finish.

<read more>

United Kingdom


Very professional outfit!


They were very responsive and very quick to answer questions via email and instant chat. They had extensive knowledge of the area...

We will most definitely use their services for our next bareboat sailing vacation.

<read more>

USA


Sail checker were professional from start to finish - we wouldn't book through anyone else!

Sailchecker were professional from start to finish - and were awesome dealing with a problem! Our first Yacht had serious issues and sail checker helped us to resolve it...

They are easy to deal with, straightforward and honest and I would recommend them to anyone planning a charter holiday.

<read more>

UK


Coronavirus pandemic support has been brilliant!

During the Coronavirus pandemic, Kate and her colleagues at Sailchecker have performed brilliantly. They have been considerate and highly efficient in re-organising our Turkey charter and also provided lots of assistance in getting our Yacht Security Deposit insurance policy transferred to match our revised charter dates.

Truly worthy of a 5 star rating!

<read more>

UK

Sailing is the perfect family holiday.

Would I go sailing again? OMG yes! Sailing is the perfect family holiday. Boys loved the activities, I enjoy relaxing as well...

Sailchecker.com arranged a sailing cruise her family of 2 sons, daughter & hubby in the BVI with their own.

USA


 Thank you sooo much!

It was sail in the day… party at night. We couldn't have wanted a better skipper or a Spring Break!  Good times...

Arranged for 6 friends to sail Spring Break in the British Virgin Islands for under $500 each.

USA


We had an absolute blast !!

All bookings and confirmations was always accurate with no delays. Our boat was also fabulously maintained and the Skipper new the area extremely well...

Everything was down to the tee.

<read more>

Netherlands
On average, reviews use 80-words, almost double the yacht charter industry average.
Top Yacht Charter Destinations
Yacht Charter – Your Passport to Unrivalled Riches
Croatia Yacht Charter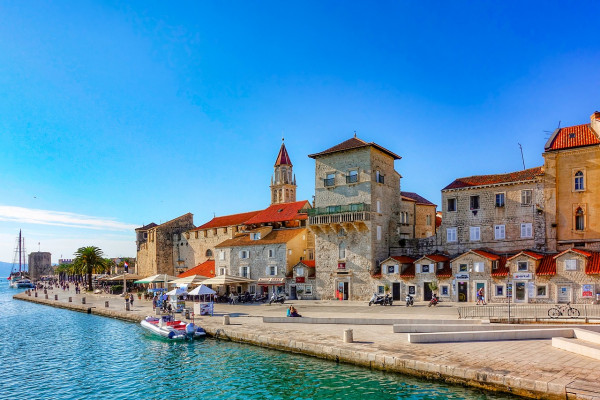 Croatia Yacht Charter, the World's #1 Sailing Destination. The jewel of the Adriatic, with more than 12,000 island that dot the Dalmatian coasts. Create the most wonderful sailing memories.
Greece Yacht Charter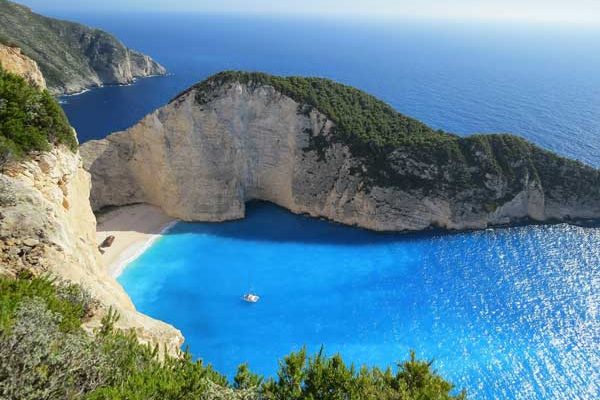 Yacht Charter Greece and absorb the sense of something greater in Greece's Ancient history. Cruise breathtaking beaches, meet with friendly locals; a yacht charter in Greece will leave you with sailing memories you'll never forget.
Award Winning Yacht Charter Agent
Best

Yacht Charter

Holiday Company 2019
The 3rd UK Enterprise Awards
Working with the Worlds Leading Operators & Financial Institutions

Environmental Governance
We are proud to support the Big Blue Ocean Cleanup who educate and raises awareness about the importance of clean and healthy oceans for sustaining life on earth.
Big Blue have developed free and open source resources for parents and teachers around the world.
Together seeking  inspire the next generation to take action and protect our blue planet.

Industry Endorsed
Awarded Verified Charter Agent status by European Travel Services (EIS) a leading specialist provider of Travel Insurance to the Yacht Charter Market.
This prestigious mark is reserved for Yacht Charter Agents who have show the required governance standards to offer Charter Price Contingency Insurance cover against insolvency anywhere in the chain.
Yacht Charter Itineraries
All our Magical Destinations Bought to Life