Our 3 Easy Ways to Save Money on Last Minute Sailing
How Can I Get Great Value Yacht Charter?
One of the most popular questions we are asked is, how can I get a great value yacht charter. It is not as difficult as you might think.
There are, actually, two ways to get a great value charter. One is booking early, whilst the other is booking a last minute sailing trip. The advantages of booking early are more or less known; great availability of yachts and prices, along with some special early booking discounts.
Easy Way to Save Money on Last Minute Sailing
On the other hand, booking a last minute sailing trip can equally be of great value when it's properly done. Below, we reveal the 3 best ways to save money on last minute sailing.
*Do you have more tips? We will be delighted to read them in the comments section.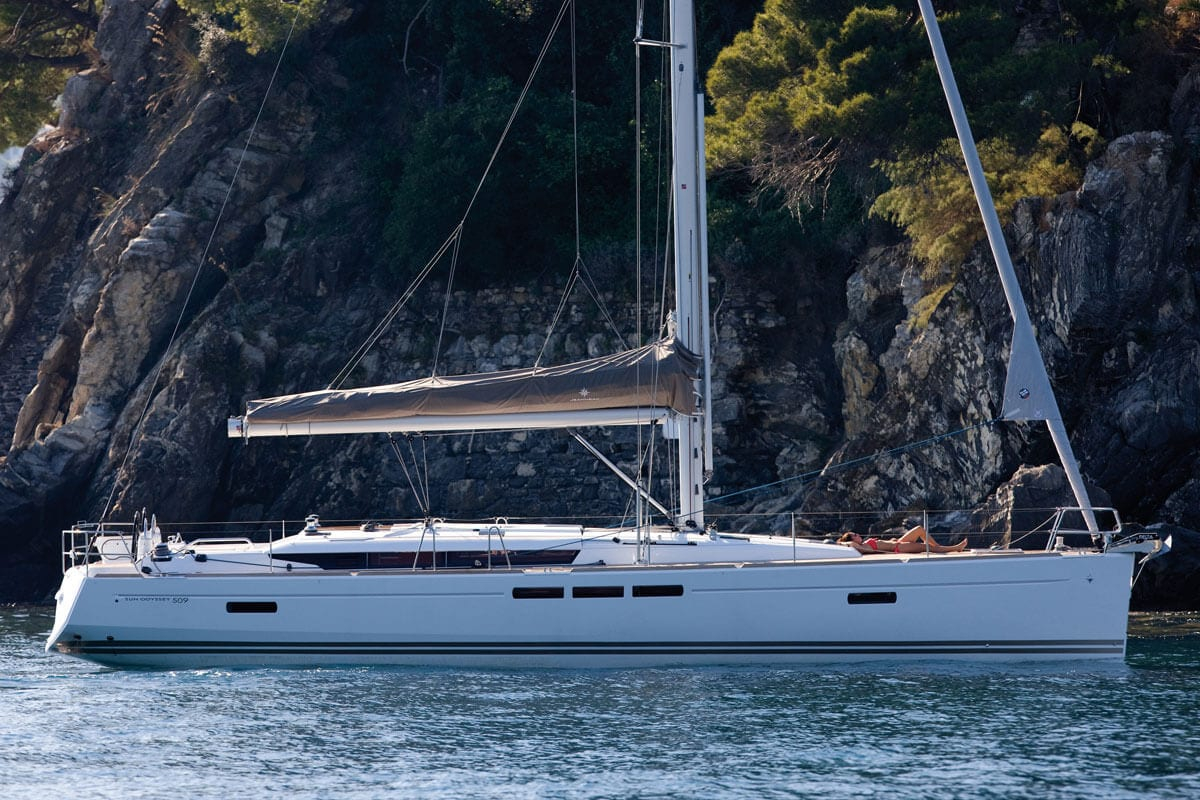 Top 3 Easy Ways to Save Money
1. Choose a Popular Destination
Get Competitive Prices and The Widest Choice
Choosing a popular destination is a sure way to keep your costs down as operators compete for your business. You will find an abundance of yachts, prices, and options. In a large marketplace, you will find plenty of nooks and crannies to find great value, some inventory can even return having been held as an option. All in all, it's a great way to find that last minute sailing deals.
Our Top Tip
With so many different operators, where do you start your search? Even the best search engines can't keep up to date in the fast moving yacht charter markets of Greece, Croatia, and the British Virgin Islands. The answer is to take advantage of our system where we send your request to every operator in that region. That's right – every operator is asked if they can ffullfill your requirements.
2. Find the Centre of Gravity
There is Always Somewhere with a Great Attraction
Having picked a popular destination, it's now time to pick your point of embarkation. In most countries, there is somewhere that leads the pack; fo yacht charter in Greece it's Athens and for sailing in Croatia, it's Split. Heading for these areas in the height of the Summer can be problematic, but rarely so, they are the most attractive for a reason, and normally have the cruising area and options to cope with numbers and give you plenty of options.
The same goes for the marinas in these areas – there's a wide choice – competition leads to well-equipped marinas offering a wide range of facilities, yachts and, of course, keen prices.
Our Top Tip
Be as flexible as you can. Pick your airport (or cheapest flight) and then let us hunt around every operator that region to find you the best deal. If you tell us your departure airport – we will even try and link the two things for you.
Using this template is certainly one of the best ways to lower the costs of yacht charter, especially with last minute sailing.
3. Grab a Group; Charter a 5 Cabin Yacht
Per Person – it's The Cheapest Way to Sail
Although a large luxury 5 cabin yacht (the bigger boats are usually more spacious and better appointed)  does sound too expensive, this is not the case. Okay – we know this is not possible for everyone, but if you are thinking of getting a group together, 5 cabins is definitely the sweet spot.
In fact, the 5 cabin yachts are mostly offered for a better price than the 3 and 4 cabin ones. This happens because they are not as popular as the others are. Adding to that splitting  the cost between  10-12 people (the number of people that can sleep on a 5 cabin yacht), the price per person will be much cheaper than on a 4 cabin one.
On the last minute sailing deals you will be able to find 5 cabin yachts on great discounts (even 50% off) and this will make your trip of a great value.
Our Top Tip
Ask for a list of all the 5 cabin yachts in the areas you would like to sail.
Need a Few Examples? Check out the best last minute sailing deals below, always following the above tips.
Enquire Today The best last minute sailing deals are always snapped first – don't miss them out!

Click on the below button to send us your enquiry.
Amazing Sailing Experiences
Our Amazing Customers

Great family vacation.


I didn't think sailing with my family would be so much fun...

Sailing for the first time.

USA


I recommendate them !

Everything went smooth, the paper processing, special requests and the specs of tht check-in procedure. Boat was also in good shape, so no complaints and a worry free holiday...

We had a great experience with booking through sailchecker.

<read more>

USA


Great service from Kate.

Informative and looked for the best value for our family. Very good customer service on this side and in Greece. Great boat and skipper...

Fantastic holiday from start to finish.

<read more>

United Kingdom


Very professional outfit!


They were very responsive and very quick to answer questions via email and instant chat. They had extensive knowledge of the area...

We will most definitely use their services for our next bareboat sailing vacation.

<read more>

USA


Sail checker were professional from start to finish - we wouldn't book through anyone else!

Sailchecker were professional from start to finish - and were awesome dealing with a problem! Our first Yacht had serious issues and sail checker helped us to resolve it...

They are easy to deal with, straightforward and honest and I would recommend them to anyone planning a charter holiday.

<read more>

UK


Coronavirus pandemic support has been brilliant!

During the Coronavirus pandemic, Kate and her colleagues at Sailchecker have performed brilliantly. They have been considerate and highly efficient in re-organising our Turkey charter and also provided lots of assistance in getting our Yacht Security Deposit insurance policy transferred to match our revised charter dates.

Truly worthy of a 5 star rating!

<read more>

UK

Sailing is the perfect family holiday.

Would I go sailing again? OMG yes! Sailing is the perfect family holiday. Boys loved the activities, I enjoy relaxing as well...

Sailchecker.com arranged a sailing cruise her family of 2 sons, daughter & hubby in the BVI with their own.

USA


 Thank you sooo much!

It was sail in the day… party at night. We couldn't have wanted a better skipper or a Spring Break!  Good times...

Arranged for 6 friends to sail Spring Break in the British Virgin Islands for under $500 each.

USA


We had an absolute blast !!

All bookings and confirmations was always accurate with no delays. Our boat was also fabulously maintained and the Skipper new the area extremely well...

Everything was down to the tee.

<read more>

Netherlands