Willy T, a BVI Institution – Destroyed.
As many of you well know, last fall was a devastating time for the Caribbean. In September, the Virgin Islands were practically decimated, wiping out much of the island's infrastructure, as well as some age-old institutions! The islands that got the brunt of the hurricanes' force are still feeling the shock even now, months later.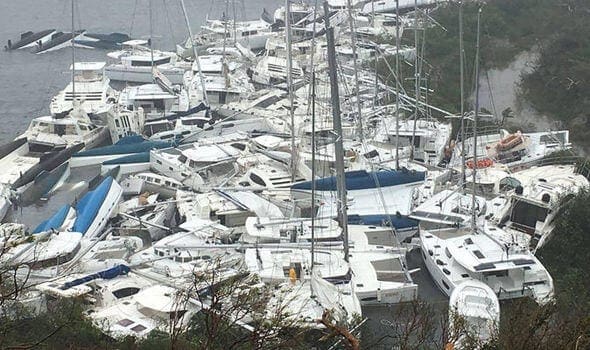 Tradition, restored!
One of the greatest BVI traditions, The Willy T BVI Bar & Restaurant, fell victim to significant damage. So much so that the restaurant management decided to replace the original Willy T vessel with a new, bigger boat. The new boat will be almost identical, just a larger version. The bigger the better, right?
After being constructed in America, the new Willy T returned to the BVI on May 10th, however they quickly ran into more difficulties. Upon their arrival, the government told them that the boat was not allowed to moor in their previous home of Norman Island because of an expired seabed license. 
Now, the Willy T has found a new home – Peter Island!
Restaurant manager, Ewan Anderson said, "It will be ok. It's another location, it's on the water, and it's good for tourism — good for Great Harbour." This new location is relatively close to the Willy T's old site, but about 15 minutes away. Peter Island is also home to the Peter Island Resort, which is still dealing with its own hurricane damage. It is unknown exactly when the resort and the Willy T will be fully open for business. However, we remain enthusiastic! Anderson believes that the Willy T will be up and running soon.
Stay Up to Date
Join our newsletter for the most relevant and interesting sailing news updates!