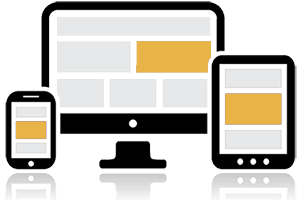 Frequently Asked Yacht Charter Questions
Meegan explains what your yacht charter payment includes.
New York: +1 8443351306
London: +44 8000988118
It is important for you to know what you are paying for.
No obligation yacht charter consultation
with an industry expert.
[newsletter_signup_form id=3]
We respect your privacy – We will not share your information.
What else is included in the yacht Charter Fee?
In most cases the yacht is carefully chosen along with key features important to the charterer:
Introducing a whole new way to book your yacht charter or sailing holiday
Number of Cabins
Crew
Age of the Yacht
Air Conditioning or fans in the cabins
AC Inverter
We created this short blog to help you understand more generally what is included in a typical agreement. If are in the process of booking a yacht, please ensure that you find out the specific items included in your contract.
Safety Equipment
All safety equipment is provided for by the charter company. It is their responsibility to maintain and test that the equipment remains working and in a good state. EPIRBS, life raft and tender (the little boat to take you ashore) are included in your Yacht Charter fee
Navigational Equipment
Working GPS's and updated charts are provided. The charts can be used as back-up in case anything is to go wrong with the GPS system. Many charter companies often include books on the local waters with information such as maps as to where one can dock as opposed to mooring as well as prices and contact details if one wants to book a birth in the harbour.
Fresh Linen & Cleaning Services
Fresh linen is provided in each cabin of your chartered yacht. This includes pillows, towels, sheets and blankets. The boat will be clean upon your arrival as well as cleaners will come in after your disembarkation.
Cooking Utensils
Expect the basics, most galleys  are equipped with a fair array cooking utensils. It will depend on your boat, however, many yacht charters go over and above in providing for all your cooking (and even baking) needs thus providing you with everything you'll need to cook on board.
Breakdown Support
If ever anything is to go wrong on your Yacht Charter trip, the Yacht Charter company is on standby to come and assist you regardless of how far away you are from the port.
We're Social! Please share with your friends.
[easy-social-share buttons="facebook,twitter,google,pinterest,linkedin" counters=0 style="button"]
Always cheaper than booking direct
Expert Advice & Intimate Support – before, during & after your charter
Access to every yacht on the Charter Market comparing over 40 major sites
Extra tailored options not available direct
GETTING STARTED HAS NEVER BEEN EASIER: Call the number above or enter your details in one of the forms on this page.  A helpful, friendly, but most of all knowledgeable advisor will reach out to you.  We are happy to discuss speculative plans, or even plans you have already made. Where here to support you and all our consultations are provided free of charge.