What Happens Next?
Sailing Quiz: Learn & Explore Sailing
We use our Sailing Quiz, popular on all out social media channels, to discuss great sailing images. By popular request, we wanted to bring a more in-depth version to the blog.
Images of sailing can only tell us so much, we can't know who was on board, what they were thinking or their rationale.  But they do make for great discussions.
Whether you the Training Officer for the RYA or a first time novice, we really welcome your comments and contributions – comedy answers are especially welcome.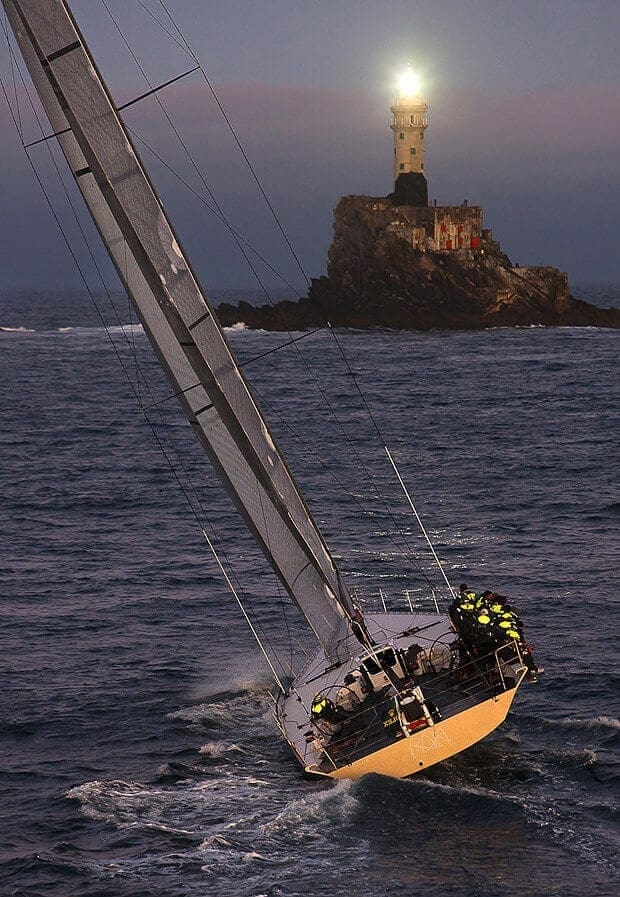 The Reality
If you look at the image above you will see a yacht heading towards a rock with a light on – it is flashing 6 short and one log (6 +1).  The light, at a distance, would identify it and help you make navigational discussions. You GPS, dead reckoning, and other navigational techniques will add to the mix and create a vivid picture of the navigational dangers.
Our Scenario
You're at the helm, what indications are there to you about what you should do any why?
What are the clues available to you?  Do you think you should bear away and 'leave the rock to starboard'?  Or should you consider a 'tack' and leave the rock to Port?
You decide!
Comments
Please let us know what you think below and we will continue to build the article based on your comments.