Cooper Island or Peter Island
Two Great Beach Clubs or Idyllic Serenity on Offer
British Virgin Islands Sailing Itinerary BVI 7 Day Itinerary
Day 1

Home Marina → Cooper Island/Peter Island  (3.53 NM)
Most charters begin on the Island to Tortola, and from wherever you are, Copper's Island or Peter Island aren't too far.
Depending on the experience of your skipper and crew, it's a perfect opportunity or most to dust off those cobwebs and stabilise those sea legs with a short passage. If you're new to sailing, you might be interested in our FAQ Will I get Sea Sick when Sailing.
Depart and sail to Cooper Island or Little Harbour, Peter Island. Cooper Island has mooring bouys available and the Beach Club serves dinner. Little Harbour has no permanent moorings and no services, just wonderful blissful solitude.
Little Harbour has no permanent moorings and no services, just blissful wonderful solitude….
1800 Acre Island With Suites and Private Villas Featuring 5 Beaches, Spa, Tennis Courts, Pool, Watersports and 2 Restaurants
British Virgin Islands Sailing Itinerary
Locals Choice. With so much to choose from, it's hard to know what to squeeze in 7 days in these wonderful islands. To assist us, we used the help and guidance of our partners, together with the experience of our team, in the islands to bring you our highlights.
Our BVI Sailing Itinerary will ensure that you will discover secluded coves, impossibly beautiful snorkeling spots, and superbly gorgeous islands virtually untouched by humans.
We love to Hear From You. Why not leave us a comment at the bottom of this blog.

Prices. Typically you can sail for €345 EUR/ £305 GBP/ $495 AUD per person – Family (2 adults, 2 children) (01 Jan and 31 Mar)
Peter Island
Waypoint: BV302 – 18°21'40 N; 64°37'00 W.
Navigation: 3.2NM SE Nanny Cay.
Services: Resort and Spa.Little Harbour. There are several excellent overnight anchorages on Peter Island's North Shore. Our favourite is westernmost: Little Harbour. Little Harbour is a well-protected overnight stop with good holding ground. This tends to be a little less populated than Great Harbour.
Peter Island Resort. A private all-inclusive high-end resort has some alongside berths for those with a more expansive budget. Read more about docking at Peter Islands Resort. The resort offers a range of dining, spa, watersports and other activities and events.
Peter Island Resort Marina Pricing
(***Prices are subject to change***)
Dockage (Hourly): $20
Mooring Ball: $65
Slips Over 50′ $125; each additional foot: $1.95
Boats Over 100′ $425
Electricity 3-Phase: $150/night
Electricity 1-Phase: $70/night
Additional Services
Water: $1/gallon
Diesel: market price
Gas: market price
Ice: $4/bag
Trash Removal: $5/bag
Captain Thomas Southey Wrote Over 100 Years Ago
"In May (1806) the author with a party visited Peter's Island, one of those which form the bay Tortola, a kind of Robinson Crusoe spot, where a man ought to be farmer, carpenter, doctor, fisherman, planter; everything himself."
Cooper Island
Waypoint: BV304 – 18°23'50 N; 64°31'00 W.
Navigation: 6Nm SE Road Town.
Services: Moorings, Ice, Restaurant, Hotel, Gift Shop and Dive Center.
Manchioneel Bay. Cooper Island, located NE of Salt Island is less than 2 miles in length and about 500 feet high. On the east side of the island about 300 yards off of Dustry Point on the NE side there is a patch of rocks aptly named Dry Rocks. There are 30 moorings in Manchioneel Bay suitable for vessels up to 60ft in length and 20 net tons.
Haulovers Bay. Further to the south and less than a mile ENE of the southern extremity is the 110 foot high Carvel Rock. A little over half a mile south of Manchioneel Bay is the small anchorage known as Haulovers Bay.
Cooper Island Beach Club. With a very different vibe to Peter Island resort, this family owned eco resort on the sandy shores of Manchioneel Bay is laid back and committed to supporting sustainable tourism. There are details of facilities for visiting yachts.
Cooper Island Beach Club Facilities
30 Moorings and Two Dingy Docks
Ice Available at the Main Bar
Coffee Shop
Ice Cream
Sea Grape Boutique
Rum Bar
Free WiFi
Sandy Beach and Great Snorkeling
Sail Caribbean Divers
Beachfront Restaurant
Beach Bar with Stunning Sunset Views
Happy Hour Specials 4-6PM
Garbage Collection Provided by Deliverance
Get the Complete 7 Day Downloadable Guide to Sailing in the British Virgin Islands
Get the Whole of this 7 Day Guide in an Easy to Read downloadable Format.
[optinlocker]
Click here to view or download
[/optinlocker]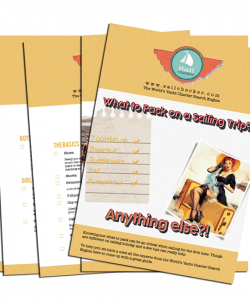 6 More Amazing Days to Go!
Give us a Call or Send us an Email.
We're here to Help.