The Five Secrets to Booking Your Perfect Yacht Charter
We reveal how to get the perfect yacht and the right price
The Bitterness of Poor Quality Remains Long after the Sweetness of Low Price is Forgotten.
Whether you're chartering for the first time or a regular to the charter market, with so much at stake, we consider the five key areas when looking for your dream yacht charter or sailing holiday.
When your dream yacht charter is at stake, when your friends and family's dreams are at stake, it's important to make the right choices. But how do you know the difference between two yacht charter quotes?
Are we all good drivers? Right? Let's face it, we all think we are great drivers (and sailors, I imagine), so if we ask any operator if the maintenance and equipment on their boats are of a high standard, they are not going to say, "oh we're kind of average". So just asking operators won't help that much.
Reassuringly expensive? Can we trust the price alone to give us all the clues to a dream yacht charter? Is paying any guarantee, or simply lining the pockets of the owners? It is tough to tell.
Here are five areas to consider when booking your next dream yacht charter.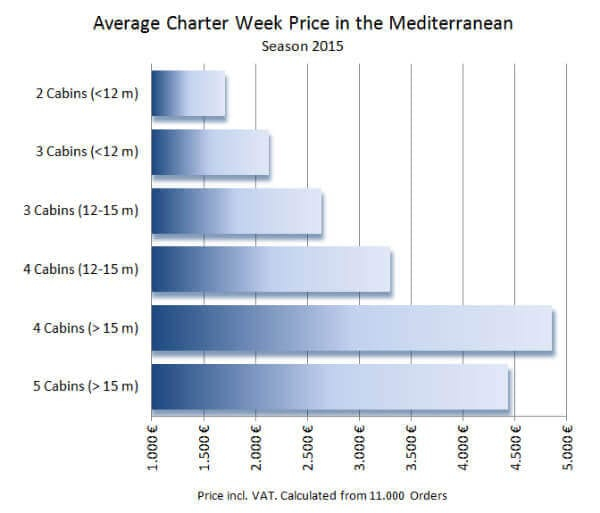 The Five Secrets to Booking Your Perfect Yacht Charter
How we check your dream yacht charter with great value?
Here at SailChecker, we use over 20 indicators to establish whether the yacht we select is good value for money. Anyone indicator taken in isolation would be of minimum benefit; when we consider all these factors, we feel sure we can suggest the right yacht.
One – The BIG 3: Model, Age, Price.
No matter what boat, the price, the model and the age will be the biggest three factors. But we compare those three factors against all the regional charter yachts. We also analyze the price of all ships in that area to see if any regional adjustments need to be made. For instance, Dubrovnik Marina is one of the most expensive in the Adriatic and wonderfully positioned; we would expect to see a premium across all the boats. With this data, we can see if the yacht's price is value for money.
Two – Pedigree: The Right Company for You.
First of all, size does matter. Yes, you will likely get great customer service from a family-run charter company at check-in, but they cannot have the economies of scale to support you if something goes wrong. Both operationally and financially. Also, how long a company has been established is a fairly good indicator of future performance.

Three: Governance: The Paperwork is important.
We always look at the charter contracts, the cancellation policy and the insurance. We need to be sure that the minimum standards are in place and that those seeking to improve are proportionately rewarded in our offers.
Four: Reviews: Finding Out What Others Think.
Increasingly, there are independent review systems available. An operator that opens his doors to this must be properly rewarded. If, on top of that, he gets great reviews, too, we like to promote that distinction. Next time ask if the yacht you are looking to charter has any independent rating.
Five: Equipment: A positive indicator.
This is a great indicator of a charter company. In 2015 we asked every charter company whether they provided cockpit cushions as standard. As well as looking at the equipment list, we think this is a great way of judging a company's attention to detail.

Let us know your experience.
Our algorithm for establishing what yacht is likely to reward you with your dream yacht charter is being adjusted all the time as we learn more about what it is our customers want from charter companies.
Do you have something that you would like to see more of? Why not leave us a message below and we will be sure to incorporate the best? By way of thanks, we will also give a €50 voucher off your next yacht charter for every valid suggestion.