See Some the World's Biggest Yachts Mooring in This Sheltered Sound
British Virgin Islands Sailing Itinerary BVI 7 Day Itinerary
Day 8

Soper's Hole or Norman Island Bight → Home Marina
Try an early start and head through the Camanoe Passage for a leisurely lunch stop and a snorkel at Monkey Point. A change to take in Guana Island before setting sail for Cane Garden Bay.
Some operators do insist you are back in the marina on the night before, this does vary from operator to operator and is highly negotiable. It's not normally worth asking or demanding this before you arrive, as the operators will stick to their policy for fear of setting an expectation they cannot meet. When you get to the base, and you have the base manager to yourself, you are much more likely to be able to convince him to allow you to return the yacht the same day you depart.
turquoise bay surrounded by steep lush green hills, Cane Garden Bay was sung about by Jimmy Buffett in his 1978 song 'Mañana'.
Unwind by the Pool or Enjoy Adrenaine Fueled Watersports
British Virgin Islands Sailing Itinerary
Locals Choice. With so much to choose from, it's hard to know what to squeeze in 7 days in these wonderful islands. To assist us, we used the help and guidance of our partners, together with the experience of our team, in the islands to bring you our highlights.
Our BVI Sailing Itinerary will ensure that you will discover secluded coves, impossibly beautiful snorkeling spots, and superbly gorgeous islands virtually untouched by humans.
We love to Hear From You. Why not leave us a comment at the bottom of this blog.

Prices. Typically you can sail for €345 EUR/ £305 GBP/ $495 AUD per person – Family (2 adults, 2 children) (01 Jan and 31 Mar)
Cane Garden Bay
Waypoint: BV113 – 18°25'65 N; 64°40'20 W.
Navigation: 4Nm NE Soper's Hole; 5Nm East Great Harbour, Jost Van Dyke.
Services: Moorings, Ice, Restaurants, Beach Bar Entertainment, Provisioning, Rubish Disposal, Taxis.
Ashore. A bay that is undoubtably one of the more beautiful anchorages in the island group. Cane Garden Bay is picture postcard material, with a white palm-fringed beach stretching the entire length of the bay and a backdrop of green hills climbing 1500 feet to Sage Mountain and the rain forest.
Anchorage. Check to see if  the surf is breaking on the reef. When the weather is settled Cane Garden is a safe anchorage with good holding, however, during the winter months, when the northerly ground swell can build , it is advisable to seek another anchorage.
Myett's Sea Spa

(link)

You chance to indulge in a relaxing massage,  luxury facial, or treat yourself to a range of many other treatments which will melt away any of life's stresses and strains all in the Caribbean ambience with open air treatments overlooking Cane Garden Bay.
Myettes Bar and Grill
Perfectly set in lush tropical gardens offering sublime sunsets views right off  the best sugar white sandy beach in the British Virgin Islands.
Mr Callwood's Distillery
The two types of rum, White and gold, are still produced from the local cane grown on the hillsides of the Arundel estate, owned by the Callwood family since the late 1800's. Rums to sample include the famous Panty Dropper!
There is no admission fee, we recommended  you seek permission and the purchase of a bottle or two is expected.
Bitter End Yacht Club Watersports
Skippers: Why Not Challenge Your Crew to a Race?
Get the Complete 7 Day Downloadable Guide to Sailing in the British Virgin Islands
Get the Whole of this 7 Day Guide in an Easy to Read downloadable Format.
[optinlocker]
Click here to view or download
[/optinlocker]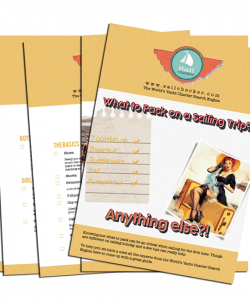 Give us a Call or Send us an Email.
We're here to Help.