BVI Spring Regatta 2020
Enter the Bareboat Charter Division With SailChecker
30th March – 5th April, 2020 It's going to be a great event!
The BVI Spring Regatta is the one Caribbean Regatta that has something for everyone who attends. Whether you race, cruise, practice or just come to party, we have it all! Race & Cruise your way through the BVI.
The weeklong BVI Spring Regatta & Sailing Festival takes you throughout the beautiful British Virgin Islands. Starting at Nanny Cay, the Sailing Festival is two days of warm up racing.  Then the BVI Spring Regatta kicks off three days of some of the best racing in the Caribbean. Only the best survive to take home the Gold and the Glory, along with great stories and experiences that keep sailors coming back year after year.
You can participate in all five races of the BVI Spring Regatta & Sailing Festival, be it part or all of the Festival, or the three-day Regatta. With a huge choice of shore side accommodations and activities there's no need to leave your loved ones at home.
BVISR – Courses A quick look on the 2020 scheduled events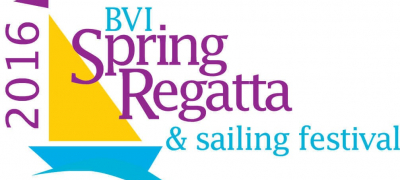 Norman Island Course Area
Winding through our scenic islands, Bare Boats, Multihulls, Cruisers and Classics sail one to two races per day.
Windward/leeward's and around rocks and islands courses are set for Racing and Racer/Cruiser divisions. It's a "Sailors Workout" with up to five races a day.
Professional Race management to ensure best courses for each class.
Find a space for 2020 Book early in order to secure your participation in this amazing event!
Girls For Sail
Price: £ 1,200 / per person / 8 days
They offer a full train/race package during which time they'll cover: Racing rules, Starting techniques, Upwind boat handling, Downwind boat handling.
Their professional crew will train you to ensure that the racing is safe, fun and that each crew member is able to make a valuable contribution to the team effort. The skipper will assess the overall crew capability before deciding whether to race in the spinnaker class or not.
Other activities
Enjoy cocktails on the beach, a yoga session at sunrise or take a trip to the Bath's at Virgin Gorda. These beautiful islands have so much to offer. Join in the dinghy sailing competition on lay day at the Bitter End or take a trip to Anegada… The choices are endless!
Whats included
1 day race training
4 or 5 days racing
7 nights on-board accommodation
Exclusive use of yacht
Professional crew & instruction
Food starter kit
Team shirt
Race entry fees
Yacht Insurance
Mooring fees, diesel and water
Excluded:
Flights
Transfers
Shore-side accommodation
For Itinerary or extra information, please contact us.
Skyelark of London
Price: £POA / per person / 8 days
£POA/ for a whole boat charter
On arrival in the BVIs, after joining the team in Nanny Cay you'll have the chance to meet your fellow crew members and have some time to relax, explore the area and settle in onboard. Next will be your training day where you focus on getting used to the boat and finding your sea legs as you practise safety drills, boat manoeuvres and sail handling out on the water.
The next day is a passage race to the famous Bitter End Yacht Club. This is a second training day where you will concentrate on getting the best out of the boat, finding crew positions, trimming and spinnaker work.
On the 29th March you race back from the Bitter End Yacht Club, and then the 1st – 3rd April is racing in the Regatta.
In the evenings you can expect a crew dinner ashore followed by as much of a party scene as you would like.
Whats included
Two training days
Accommodation on board (if required)
Use of all safety equipment
Professional skipper and mate
Racing lunches, snacks and refreshments
Yacht berthed in the event village at Nanny Cay kit
Crew t-shirt
Excluded:
Flights
Transfers
Personal Insurance
For more information, please contact us.
What are you waiting for? Join us now!
If you have any questions, requests or bookings about the amazing BVI Spring Regatta 2016, please, fill in your details in the box and we will get back to you as soon as possible.