Dodecanese Cabin Charter
Beautiful Beaches, Popular Beach Resorts, Medieval Castles and panoramic breathtaking views
Dodecanese Cabin Charter – Our Recommendation
What's great about sailing in Greece is that each area has something different to offer visitors. From white sandy beaches, picturesque villages and touristic resorts to pebbled coasts, pine forests, and traditional restaurants.
The Dodecanese area is much quieter than other areas in Greece and it's the ideal place to improve your sailing skills and enjoy the Greek hospitality and culture without being surrounded, avoiding the touristy areas.
Our Dodecanese Cabin Charter is the ideal way to explore the Dodecanese islands whether you are a solo traveller, a couple, or even a group of friends who want to sit back and enjoy the beautiful landscapes.
What's the Dodecanese Cabin Charter?
Our Dodecanese Cabin Charter is organised from early April to late October. It's ideal for exploring the Dodecanese Islands by sailing if you don't want to bareboat charter.
What's included?
The Crew, accommodation onboard yacht in double cabins, breakfast and light lunch daily, bottled water, coffee, tea, snorkelling and fishing gear, dinghy, fuel, water, gas etc.
About the trip
Sailing commences typically the following day after the day of your arrival when the local authorities have signed all port formalities and your crew has carried out sailing papers and a safety briefing. The embarkation is from  17:00 hours and onwards on Day 1 and the Disembarkation is after breakfast at around 09:00 hours in the morning of Day 7. The final docking of the boat is usually on the evening of Day 6.
Experience sailing in the Dodecanese and have a great time!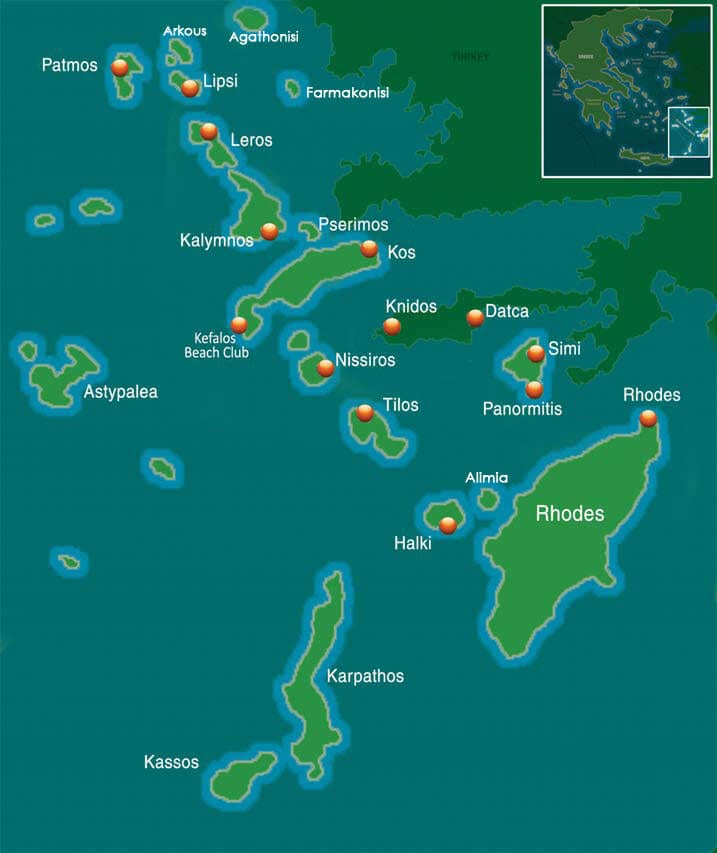 Our Dodecanese Cabin Charter – Get to know some of the islands you will visit
Kos is a cosmopolitan island, with lovely beaches, a wide range of restaurants, and open-air clubs. Since ancient times, sightseers have called this island the 'Garden of the Aegean Sea'. There are plenty of archaeological sites, Byzantine churches, picturesque chapels, and medieval castles to visit for history lovers.
Rhodes is the garden of the Dodecanese and the largest one of these islands. The ancient harbour, guarded by bronze stags and a perfectly preserved Crusaders town with castle and fortifications, is the island's main attraction. You will find a great market, exceptional cuisine, excursions to the valley of the butterflies, wine festivals, old monasteries, and fantastic beaches.
Kalymnos is filled with mountains and valleys, cliffs and coves, and it's known for sponge fishing during spring and winter. Some of the top sights on the island are the Cave of Kefalas, the grotto of Daskaleio, and the Mycenaean Tombs. Some tremendous traditional local festivals and feasts offer fun, excitement, and cultural insight.
Typical Itinerary – North Dodecanese Cabin Charter
You will visit all or most of these islands; Kos, Leros, Patmos with its famous Monastery, Lipsi or Arki, Kalymnos (Vathy) known for the traditional sponge divers where you can buy some of the best natural sponges in the world, Kefalos (Kos – beach club), Nissiros (Pali) or Tilos, Rhodes. These islands are not too far apart and you can spend a memorable holiday exploring this unique group of islands.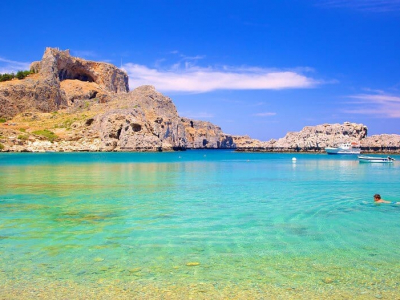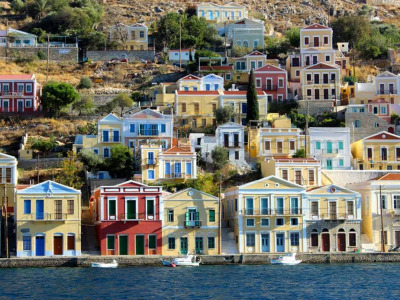 Typical Itinerary – South Dodecanese Cabin Charter
You will visit all or most of these islands; Rhodes, Halki or Alimia, Tilo, Symi – to see the famous monastery of Archangel Michael of Panormitis – Nisiros, Kos. Again these islands are not too far apart and you can spend a great holiday exploring this unique group of islands.