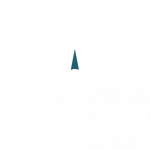 University

Sail Week
Powered by SailChecker
University Sail Week 2021
Croatia: Week 1- 26th June to 3rd July 2021
Croatia: Week 2 – 3rd July to 10th July 2021
Are you interested in joining one of our two University Sail Week in Croatia in June/July 2021?
Here we have lots of information about the boats, prices, what's included, and a sample itinerary.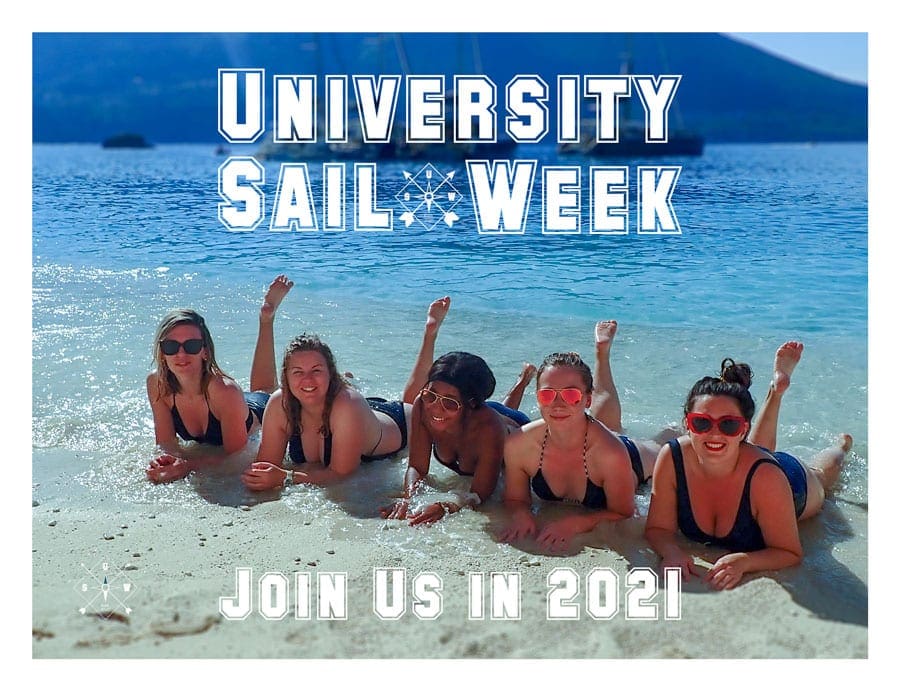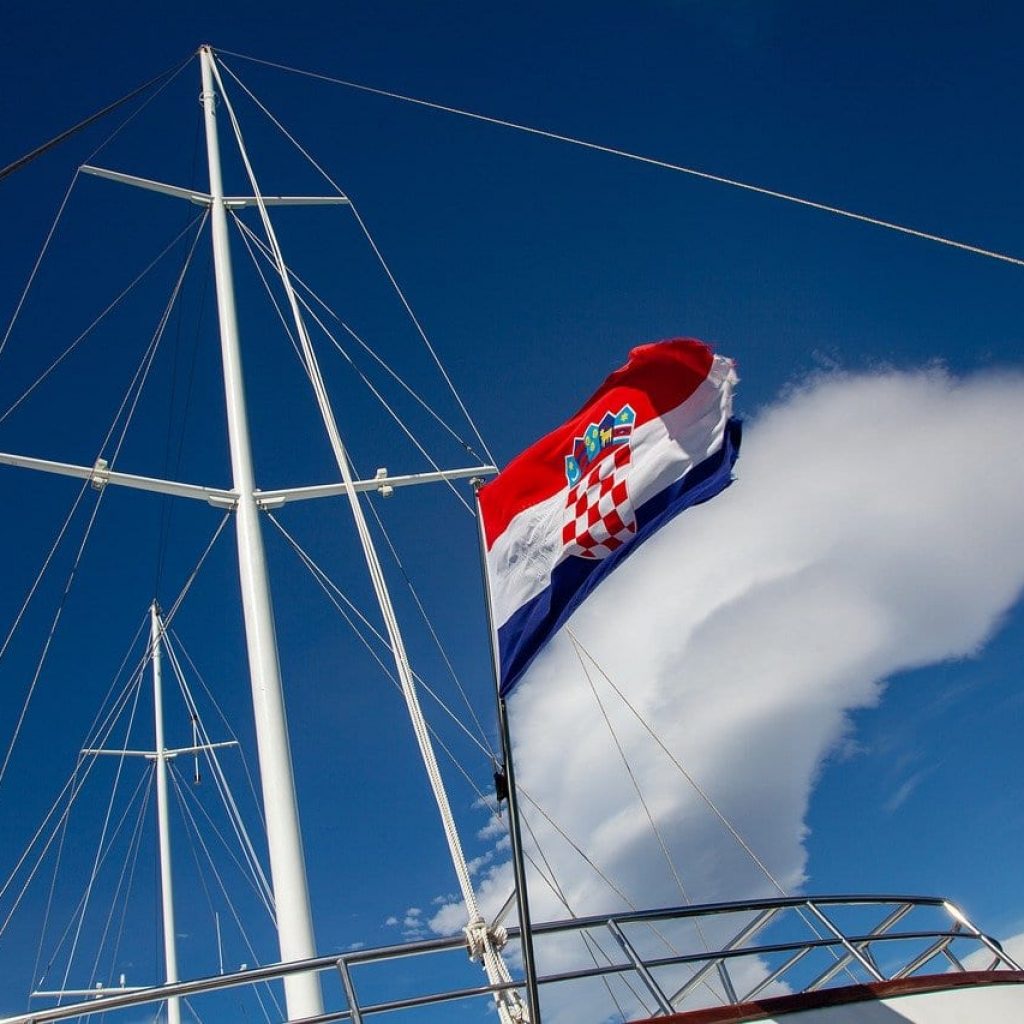 SailChecker University Sail Week
In 2021 we have decided to host our own SailChecker University Sail Week. Well, we have two weeks, the first week will be run from the 26th of June until the 3rd of July. Week 2 will be held from the 3rd July until the 10th July 2021.
Both of these weeks will be in Croatia. We have created a sample itinerary to give you an idea, but the itineraries are fully customisable depending on where you would like to sail to.
We are really excited about hosting these two weeks and we hope you can come along and join us for University sail week!
Example Layout – Class Yacht 
Class Yacht:  4 Cabins ( 10-12 people max)
Double Cabin: £600/p.p. Single Cabin: £1,000/p.p.
Whole Yacht: from £3450 or £345/p.p.
What's Included in the Charter Price?
University sail week isn't your normal sailing trip. We have created a price which includes the following:
Modern yacht (sleeps 10 max)
7 days / 6 nights accommodation
A REGATTA DAY (Yes, there will be prizes for the winner)
Starter food & drink package
Final night group meal
Stereo & iPod hook up
A SailChecker member to assist you
Water taxis
Transfer from airport
End cleaning costs
Bed linen & sheets
What's Not Included?
We have created the most comprehensive university sail week package out there, but there are still a few things you will be required to purchase:
Flights to/from Croatia
Fuel costs
Any food and drinks you require
Why You Should Choose SailChecker University Sail Week?
You should choose SailChecker University sail week because we have access to some of the best and well-kept yachts in Croatia. The yachts we charter are of higher quality than you would find on other yacht charter weeks.
We offer complimentary food and drink starter packs.
We have plenty of things planned throughout the week including parties and events. We also have a University Sail Week Race Day – Why not compete in your first sailing race – This will be organised by the SailChecker staff during the week and the winner will receive a prize.
We know the best itineries, you have the ability to set whatever itinerary you wish to with full support from us. We have knowledge and experience of sailing in Croatia, so we can advise and help you create your ultimate itinerary.
Payment and Cancellations
We know and understand everyone is worried about Covid-19, but we have created the best and most reasonable package and cancellation policy for our university sail week:
To reserve your place a 20% (of the boat) deposit is required by the end of November
50% of the balance is required by the end of December
The rest of the balance only has to be paid 1 month before the charter
We also understand that plans change and Covid-19, so we have come up with a solution. For an additional £400 (per boat) we can offer an extended policy which allows free rebooking or cancellation without reason (up to 21 days before the departure date, with a full refund).
Work With Us
We are looking for ambassadors to help us promote University Sail Week from inside Universities. With this, you will receive a discount code and using this code people can receive 5% off the price. For each full boat that signs up with your code, you will receive 5% commission. Thats up to £350 for one full boat.
We are also looking for Skippers and reps to help us run the event.
If you are interested or know someone who would be, please email us at tomas@sailchecker.com
Check Out This Sample Itinerary
Itineraries Are Fully Customisable
Day 1
Day 1 – Trogir
Day 1 will involve everyone arriving and preparing for university sail week.
Trogir is one of our suggested starting places, but other Croatian cities like Split, Dubrovnik, or Zadar.
Trogir is a historic town, smaller than the bigger cities, but is still enclosed by medieval walls. Located on a small island in central Dalmatia. The old town has impressive architecture dating back to the 13th and 15th centuries.
You can spend the day exploring the narrow streets, find a hidden restaurant for lunch, and check out the art, cafes, and shops. One of the best places to check out is the seafront.
Extra Activities:
Restaurants & Bars
2 Hour Walking Tour
1000-year-old monastery of St.Nicholas
Day 2
Day 2 – Stomorska
On day 2 we will start our sailing adventure by setting sail from Trogir and heading towards the island of Solta.
After a few hours of sailing, we can stop for a lunch, have a snorkel, kayak, SUP or swim off the boat, then maybe have a beer or two.
After lunch, we will set sail towards our first stop of the trip Stomorska. Here there is a bay that provides the perfect setting golden hour drinks and parties into the night.
Extra Activities:
Beach Bar
Beach party
SUP/Kayak Race
Day 3
Day 3 – Pakleni Islands/Hvar
After breakfast, we will make our way to our next destination.
Just north of Hvar, there is a stunning range of islands called the Pakleni Islands. We will drop anchor and stop here for lunch. Before spending the afternoon and evening on the island of Hvar. Here we will take a water taxi from the marina to Hvar town where there are lots of dining options and see why Hvar gets its name as the new party capital of Europe!
Extra Activities
Party
Table in Nightclub
Squad Meal
Day 4
Day 4 – Stari Grad
Inevitably, the morning after Hvar is not going to be the quickest start… But after a late breakfast, we will set sail to our next point of call.
A short sail along the coastline offers ample opportunities to drop anchor for a swim and lunch stop before heading to the marina in the late afternoon.
Stari Grad is the oldest town in Croatia has numerous hidden gem restaurants and bars so it's well worth having a venture away from the quay.
The long, narrow deep-water bay of Stari Grad offers the idealist location, protection for yachts and the perfect setting for your next night. 
Extra Activities:
Scooter Adventure
Wine tasting
Day 5
Day 5 – Vis
Vis Island sits just of the Dalmatian coastline, it is a rocky island and one of the most mysterious places in Croatia. Vis is small but has a lot to offer, with unspoiled nature, great beaches, excellent marine life, filled with history, and great local cuisine.
A great way to explore the town is by scooter. Alternatively, you can rent a bike and weave your way through the hills before enjoying a picturesque sunset dinner at Fort George. Afterwards, the real party begins. 
Extra Activities
Rent scooters
Blue Cave
Seafood Restaurants
Fort George Sunset
Day 6
Day 6 – Bol 
Day 6 is UNIVERSITY SAIL WEEK RACE DAY. The SailChecker team will arrange and organise the University sail week race day.
Bol was previously used as a military base locked away to the public. This stunning island has only recently been opened up to the public. Brac island is home to some of Croatia's most stunning harbours.
Also home to Croatia's most famous beach, the 'Golden Cape'. Join us for yoga sessions on the beach or get your game face on and get ready for an afternoon of beach activities including SUP battles, Bulldogs, and Talent contest. This will be a University sail week favourite.
We finish the night at an open nightclub where big headliners will be DJing.
Extra Activities
Beach Activities
Night Club
Group Dinner
Day 7
Day 7 – Trogir
It's time to head back to Trogir, to refuel and relax before the grand finale of University sail week. You can spend the day exploring split whilst skippers wait for fuel or you can sit back, relax and enjoy a coffee on the waterfront. Then get ready to go out with a bang, literally, and dress to impress for the grand finale of University sail week.
How about working with us to make University sail week happen? We are looking for people to help us promote the two weeks, come sailing, and we are also looking for skippers.

If you are interested please email us at
Give us a Call or Send us an Email.
We're here to Help.