Be a Channel Partner with SailChecker.com
Grow Revenue or Grow Brand Awareness in Partnership with SailChecker.com
Turning You Audience into Revenue
We recognise that there are influencers and those our there who have spent their hard time and energy growing audiences. We have had an increasing number of enquiries from brands, influence and channel owners seeking for ways for us to work together.
With regret we cannot accept all who apply, we are seeking to properly invest relationships that can enhance both brands.
Who are we Looking For
We are currently seeking one of the following 3 types:
Influencers. Do you influence an audience? Would you like to earn revenue if one of your audience books with us? – for life?
Channel Owners. Do you own a Facebook group aimed at sailing? Guide them to us, and we'll share our revenue.
Affinity-Brands. Do you have an audience similar to those who might be interested in sailing? Adventure travel, sell sunglasses or marine clothing for instance? Why not grow awareness of you brand through a co-promotion?
In one of the following 4 Categories:
Travel.
Luxury.
Sailing.
Adventure.
How does it Work?
We offer two basic programmes.
Media Partner. Typically a brand who can offer us good or services to give away to our audience, in order to gain awareness of theirs. We would use the goods or services in some kind of viral social media competition for mutual benefit.
Affiliate Partner. Typically a brand who can offer us leads from their audience. We receive a commission for sailing deals we broker with our operating partners. We agree to pass on 5% of all received commission revenues for the life of that customer. We receive around 11% of the basic charter price in commission.  It is typically received in two tranches, on booking and 6 weeks before sailing.
How do I Apply?
It's very simple. We ask brands and channels to fill out a short form below.
What Happens Next?
We'll take a look at the application and create you your own page. You then use this link to share with your audience wherever you can and is appropriate.
You can then keep track of anyone who applies and if we have been successful or not. We can track who many visits we have had and other useful metrics.
Here is an example of what the page will look like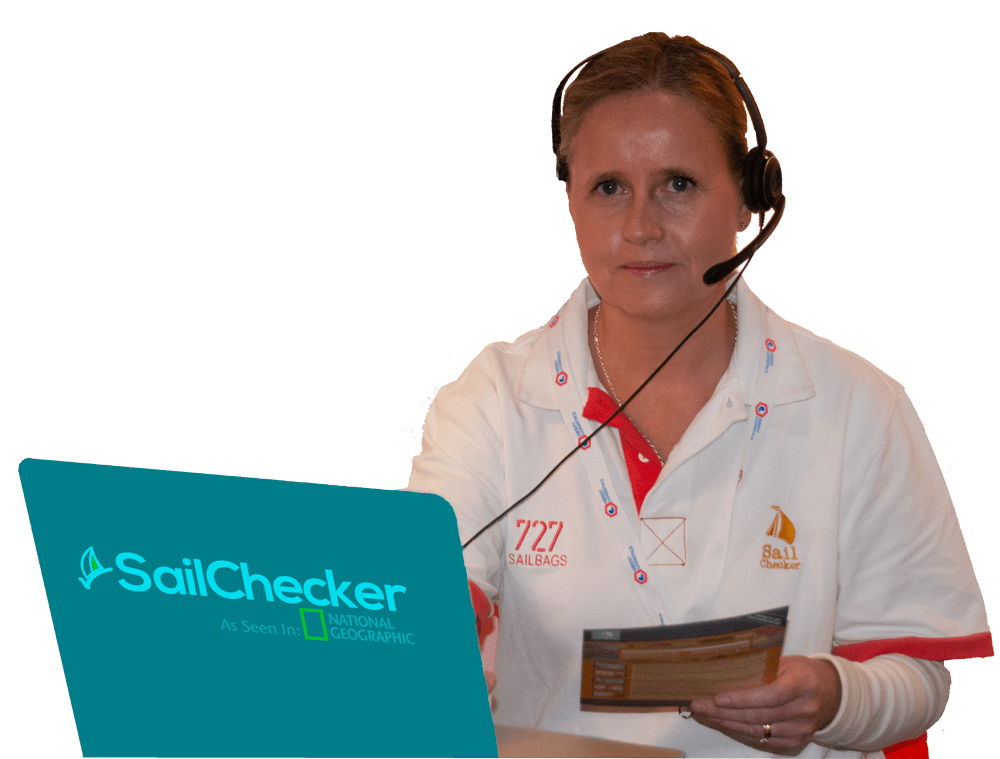 Joanne here, The Team and I are looking forward to helping you create perfect sailing memories. The form is specially designed to for you to guide your quickly through leaving us all the hard work.  Let's get started!
Your Greek Sailing Dreams Start Here…
Give us a few details of your plans and allow our Dream Team to get started on you no-obligation sailing memorise with total peace of mind.
Charter Payment Protection
Insolvency Protection
Safe Payment
Muti-Currency. Lossless Forex
Low Price Guarantee
Exclusive Deals No Hidden Fees
Amazing Sailing Experiences
Our Amazing Customers

Great family vacation.


I didn't think sailing with my family would be so much fun...

Sailing for the first time.

USA


I recommendate them !

Everything went smooth, the paper processing, special requests and the specs of tht check-in procedure. Boat was also in good shape, so no complaints and a worry free holiday...

We had a great experience with booking through sailchecker.

<read more>

USA


Great service from Kate.

Informative and looked for the best value for our family. Very good customer service on this side and in Greece. Great boat and skipper...

Fantastic holiday from start to finish.

<read more>

United Kingdom


Very professional outfit!


They were very responsive and very quick to answer questions via email and instant chat. They had extensive knowledge of the area...

We will most definitely use their services for our next bareboat sailing vacation.

<read more>

USA


Sail checker were professional from start to finish - we wouldn't book through anyone else!

Sailchecker were professional from start to finish - and were awesome dealing with a problem! Our first Yacht had serious issues and sail checker helped us to resolve it...

They are easy to deal with, straightforward and honest and I would recommend them to anyone planning a charter holiday.

<read more>

UK


Coronavirus pandemic support has been brilliant!

During the Coronavirus pandemic, Kate and her colleagues at Sailchecker have performed brilliantly. They have been considerate and highly efficient in re-organising our Turkey charter and also provided lots of assistance in getting our Yacht Security Deposit insurance policy transferred to match our revised charter dates.

Truly worthy of a 5 star rating!

<read more>

UK

Sailing is the perfect family holiday.

Would I go sailing again? OMG yes! Sailing is the perfect family holiday. Boys loved the activities, I enjoy relaxing as well...

Sailchecker.com arranged a sailing cruise her family of 2 sons, daughter & hubby in the BVI with their own.

USA


 Thank you sooo much!

It was sail in the day… party at night. We couldn't have wanted a better skipper or a Spring Break!  Good times...

Arranged for 6 friends to sail Spring Break in the British Virgin Islands for under $500 each.

USA


We had an absolute blast !!

All bookings and confirmations was always accurate with no delays. Our boat was also fabulously maintained and the Skipper new the area extremely well...

Everything was down to the tee.

<read more>

Netherlands