Your Frequently asked Questions about Yacht Charter and Sailing

Select a question below to find the answer
Our Yacht Charter and Sailing FAQ page
FAQ: How Do I Pay For My Yacht Charter?
We have 3 efficient methods of payment.
Wired Bank Transfer
Our Prefered Method
Bank Transfer is our standard preferred method of payment.  Your payments are made in accordance with the payment plan set out by your Charter Agent. Typically you will be expected to pay 25 – 50% on booking, with the remainder due around 6 weeks before departure.
Credit Card
All Major Cards
Customers do still want the option to use major credit. SailChecker accepts all major credit cards except American Express. We do want to ensure we have the most competitive rates possible for everyone at all times.  For that reason, the cost of this services is passed on. We don't accept PayPal at this time.
Currency Transfer Agent
SailChecker Invovation
If your are paying in a different currency to your supplier, Currency Transfer Agents are an efficient way of paying high ticket items goods in other currencies.  We have accounts with two large partners, but will always work with you to accept payments from your prefered supplier too.
Passing on Received Benefits to You
Other Charter Brokers take a different approaches to the yacht charter payment process.  Some simplify their business processes by aligning to the worse case scenario. This could mean, for instance, paying 50% on booking, where we would pass on any benefit which would see you pay only 25% with many companies.  We can even make this a factor when helping you select your the perfect Charter Partner.
Payments are Passed on the Same Day
We don't hold on to you money for any longer than is absolutely necessary to ensure the safest possible transaction.  We pass all our payments onto your charter partner the same day they are received.  This would even include overpayments (occasionally customers wish to re-risk exchange rate changes).
Most Charter Agents will send us proof of payment which will pass onto you.
The SailChecker.com Promise
Innovation.  We are seeking to create the best possible charter experience for our customers and we look to innovate in every area.  

As far as we know, we are the only service offering savings through  Currency Transfer Agents saving typically 2-3% on charter costs.  

Transparent. We also aim to make the process as fair and transparent as possible, even if that means more work for us.
Integrity.  Everyone wants to know where they stand.  We look forward to being your trusted agent for many years to come.
Ask Us a Question
If you have got a question you would like to ask us, we would love to hear from you.  Whether its a comment or a suggestion on our Yacht Charter Payment Process or something you would like to see answered on a different topic, we would love to hear from you:
Will I Get Seasick When Sailing?
We are often asked: Will I get seasick sailing?  We know that it affect some more than others and that if you suffer, it can be very uncomfortable to manage.
For some, the love of sailing is sufficient to not worry  simply managing the symptoms.  For others, the thought of it, really inhibits the possibilities of enjoying this amazing pastime.  It very often  steers them well away from a yacht charter and sailing holidays.
But it this really fair and wIll I get Seasick Sailing!
There are a number of things to consider:
Location and Route Selection

Location and Route
So if you're going to cross an ocean, the chances are you will sucomb at spme point if you don't have your sea legs.  But be sure you'll have them by the end, no matter who you are!
Not all Cruising Areas Are the Same
There are areas, even within the same areas, that have very different sailing conditions.  Compare the Southern Cyclades in Greece to it's western Ionian neighbour.  The different prevailing winds and coast make for a very different sailing experience.
Time your long passages.
If you think you or one of your crew may be susceptible, then consider short sails, especially early in the week.  Cruising areas like those South of Cuba, may offer some of the most unspoilt scenery and underwater ecology on the planet, but you are going to have a 12 hours sail straight out of the marina.  This is certain to make life uncomfortable for sufferers, with few opportunities for respite.  Compare this to the British Virgin Islands whose main island group measure just 25 Nm from end to end, and no end of possibilities for respite, it offers a very different experience to someone feeling the effects.
Not Sure about an Area?
Our experienced staff will be able to guide you on any cruising area you are considering.  When no ask us now?  You can expect an answer back very quickly.
Ask us a Question
Use our Quick Enquiry Interface below now to ask us a question or make an enquiry.
Prevention Better than a cure
Prevention Better than Cure
There are so many great remedies on the market today.  We aren't going to recommend any here, but we may get someone who really knows what they are talking about to do a guest blog soon.  What we do know is that in our experience, the various methods work for most consideration you're likely to experience on a Yacht Charter or Sailing holiday.
We have found that by suing precautions, it does not completely rule out the possibility of falling to a bout of seasickness, but normally means it only happens in conditions you are not likely to encounter and if you do, it is hopefully a one off.
Summary
There are some cruising grounds to be avoided when sickness is a consideration.  But there are so many we could recommend.  if you have any questions at all, when not pop your question in here and we'll see if we can help.
Chose where you sail and take some advice
Try and get out on the water before your big sailing vacation
Look at what pills as and potions are available and look for one to suit you
Stay Positive!
Our Yacht Charter and Sailing FAQ page
Refundable Yacht Charter Deposit
Your Complete Guide to Yacht Charter Deposits
Security n. (sɪˈkjʊərɪti,sɪˈkjɔːrɪti) A thing deposited or pledged as a guarantee.
Deposit n. (dɪˈpɒzɪt) A sum payable as a first instalment on the purchase of something or as a pledge for a contract.
Yacht Charter Deposit ph. (sɪˈkjʊərɪti dɪˈpɒzɪt) typ. A refundable payment made to cover damage made to a yacht during a charter.
Yacht Charter Refundable Deposit Guide
Everything you needed to know but were afraid to ask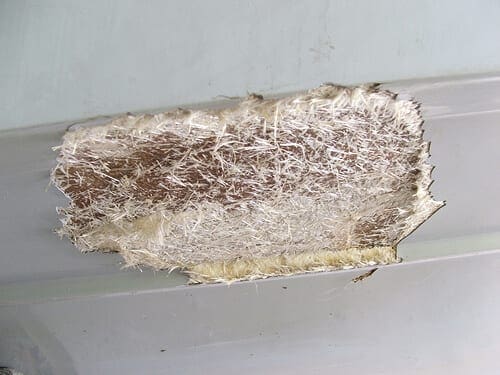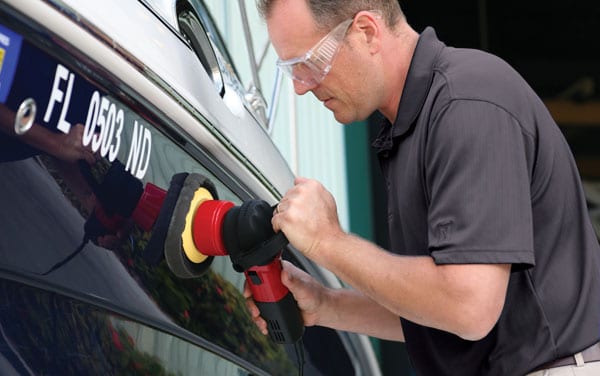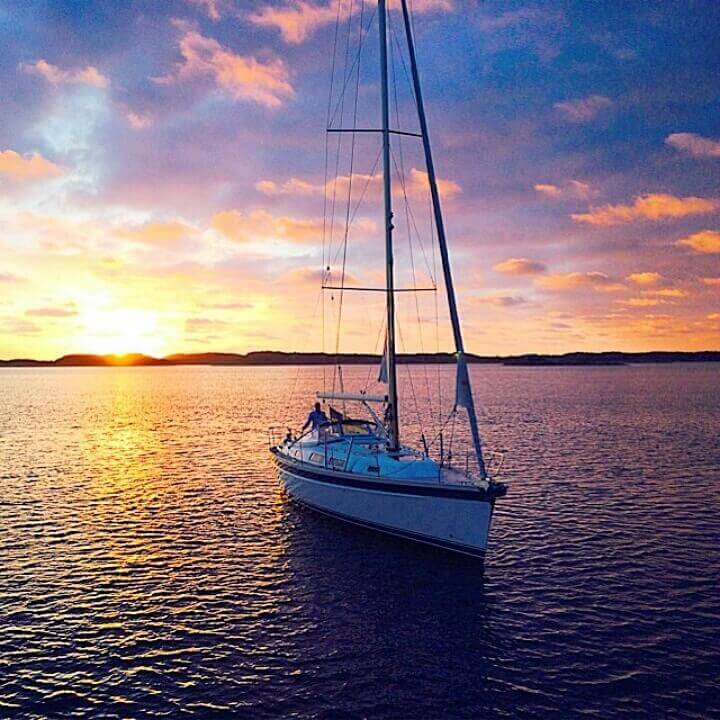 Yacht Charter Deposit
What does a yacht charter deposit cover?
It covers all damage to the yacht during your charter.
Can I waive the damage?
Like renting a car, you can pay additional insurance to waive all, or some of the yacht charter deposit. The cost of this type of insurance (if available) is typically 10% of the full yacht charter deposit. Ask your SailChecker consultant for details.
How much is a deposit?
Damage deposits range depending on the age and value of your yacht. They start at around €1,500 and can be as much as €10,000 for the most expensive bareboat charter yachts.
When do I Pay?
Typically, a deposit is taken at the start of your charter by the base.  The funds are used to repair the yacht up to this amount should you cause any damage.  If you do cause any damage over this amount, the insurance, which is part of your charter fee, will pay for the remainder.
How do I Pay?
Most operators will accept a credit card and take a "pre-authorisation", so you do need 'room' on the card. There are some notable exceptions, your SailChecker consultant is aware of all the variations and will be delighted to help.
How it works
Handover/Takeover
Before and after your charter, the yacht will be inspected. During takeover, you should be careful to note any damage you see. We do recommend taking pictures of anything you see.
Fair Wear and Tear
You should not incur any charges for "fair wear and tear" on the yacht. This is the area that is most disputed. if you believe something broke because it was old, or that you did nothing wrong, you should ask to speak with the base manager.
What should I do if I want to dispute something?
Most charter companies are very good and want repeat business, it is not in their interests to charge customers for damage they are not liable for.  But disputes do happen. We always recommend talking to the base and keeping things amicable. You should take lots of pictures. Once you have done
How can SailChecker.com help?
At SailChecker we will always book with a reputable charter company who we know. Sometimes it is preferable to pay a little more to get a better company, or at least one that participates in a review system.
If you are still not enjoying any satisfaction, you should call us here at SailChecker and we will arbitrate on your behalf. It is impossible to make promises, but we are very successful in obtaining goodwill from our operators and have some great examples.
Get Started here
Two clicks is all it takes!
Our expert team of charter consultants have extensive knowledge of Yacht Charter Security deposits. They can explain how it works and how to insurance against damage with a yacht charter excess waiver.
Simply leave us your instructions and allow our expert team to put you in contact with an appropriate insurance provider.
How Can we help?
SailChecker offers a wide range of partners providing Yacht Charter Security Deposit waivers.
Hear What SailCheckers Say
I loved the sailing but diving in the British Virgin Islands was truly amazing. I had never done anything like that before.

A "Try Dive" was aranged in for guests advance, all the forms were was allready sorted

USA

Ask us about Yacht Charter Deposits
We can't wait to hear from you!